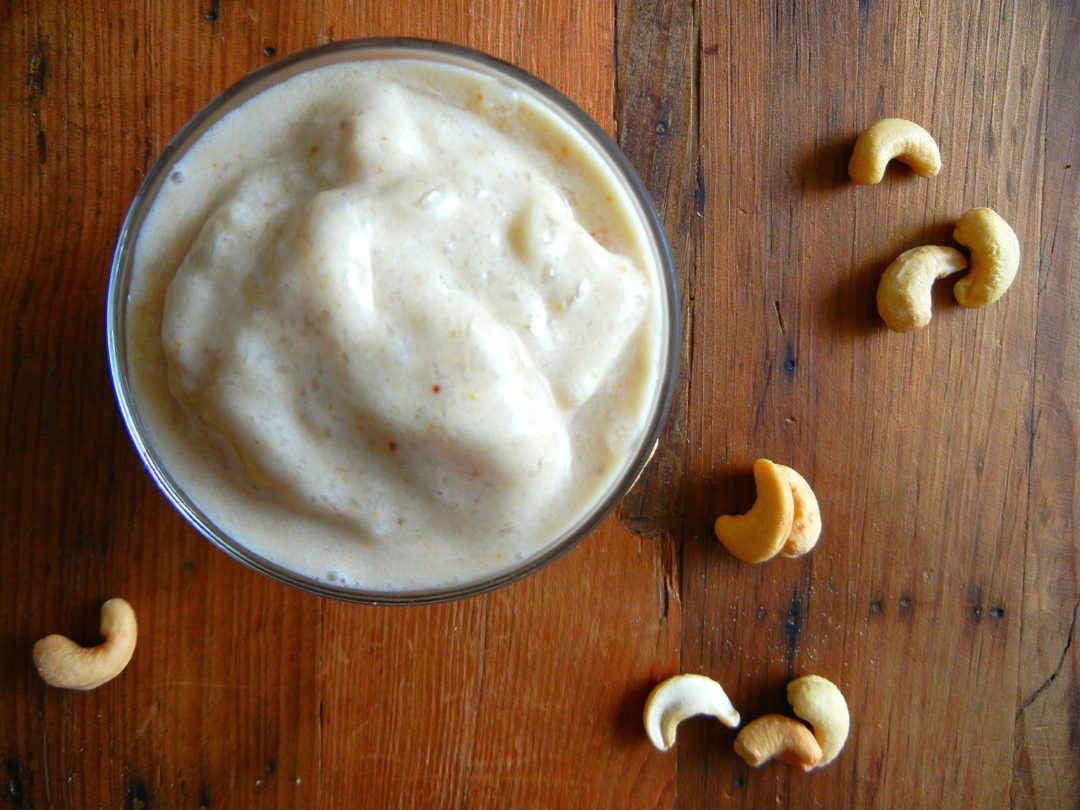 Who doesn't love a good smoothie? Especially when it's an easy one with ingredients you recognize and ones you're likely to keep around the house. I discovered Once Again nut butters a while back and their cashew butter is amazing, especially if you're looking for something new to try. Peanut or almond butter would work great here too, as would almond, soy, or any milk alternative. I've even made this one with chocolate soy milk for a sweet smoothie treat.
Banana Cashew Smoothie

Makes 1 smoothie
1 banana, frozen
2 tablespoons cashew butter
¾ cup milk of choice
Add all ingredients in a blender and mix to combine. Enjoy!