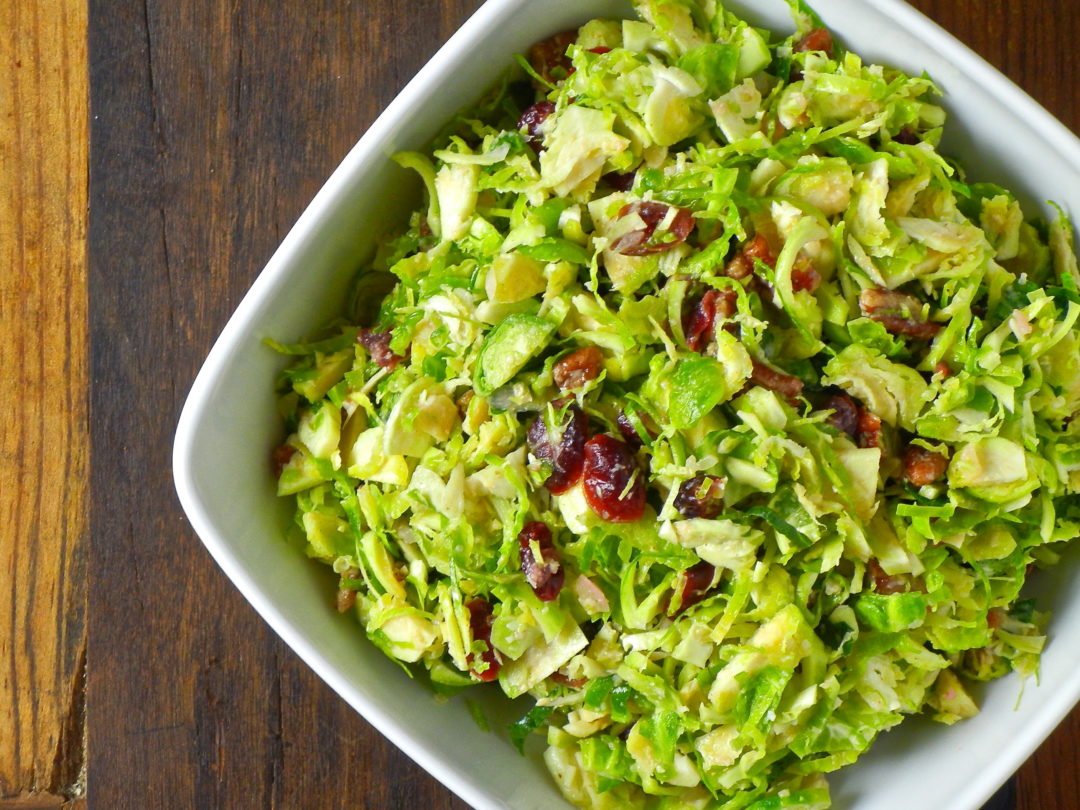 "If there is one food associated with personal dislikes in the Anglo-Saxon world, it is the Brussels sprout," writes Bee Wilson in her 2015 book First Bite: How we Learn to Eat.
The thesis of Ms. Wilson's book is that so much of how we eat, including what we do and do not like to eat, is learned rather than instinctive. We're not necessarily born loving cake and loathing broccoli, but rather we become conditioned to like one and not the other by a myriad of influences as we grow up. These drivers of taste include how we made the transition from being breastfed to eating real food, whether we have siblings, how much variety we have in our diets, how susceptible we are to clever advertisements, and the emotional associations we make with food, for better or worse.
First Bite pieces together a string of experiments and case studies exploring each of these influences to demonstrate how we "learn to like" new foods through repeated positive exposure. Variety proves to be the spice of life as we read that babies introduced to a more varied diet as early as four months old go on to enjoy a more well-rounded diet throughout their lives. We see how picky eaters (a 48- year-old office manager who only eats cheese, processed potato products, sliced bread and cereal) incorporate more foods into their routine when food they dislike is presented to them in a non-threatening manner, suggesting that to make a child sit at the dinner table until they finish their plate of spinach – or worse serve it to them the next day for breakfast – is a sure-fire way to ensure that child will never learn to like spinach on their own. We learn about how the Japanese came to have what many consider to be the healthiest diet in the world through a systematic reprogramming of their approach to food.
The book resonated with me because I feel like I "learned" to like sandwiches, sour cream, mayonnaise, soy milk and all kinds of other foods. After sharing enough nachos with friends who enjoyed them with sour cream, I started to love the stuff. Long reluctant to jump on the soy milk band wagon because I love milk and didn't want it to be replaced by just another food trend, it wasn't until a friend told me I couldn't think of soy milk as an alternative to milk, but rather another beverage on its own. Suddenly it didn't feel like drinking soy milk meant giving something up, rather it meant gaining something new.
My dad, who wouldn't touch vegetables as a kid – his stories of hiding cooked carrots and buttered peas in the kitchen plant are good for a few laughs – now loves them. Well, more than he ever did before. He still won't go near mushrooms, avocados or Brussels sprouts. Now I do like Brussels sprouts but know many who do not, my dad and my uncle Dave among them.
Uncle Dave would be an interesting case study for Bee Wilson. He certainly pokes a hole in her theory that people can learn to like new foods through repeated positive exposure as he always tries at least one bite when they're served, but still can't admit to liking them.
This weekend I took the opportunity to make Brussels sprouts for Dave once more. We were all in Amelia Island for the weekend, Dave and my aunt Katy there to visit their house, and my mom, my grandmother's sister Holly and myself there to visit my grandmother Gaysie.
When Dave and I are together, there is one thing you can count on – we will be making dinner.
On this occasion, we prepared a leg of lamb roast, potato cake, a riff on herb pie using only goat and sheep milk products, and this raw Brussels sprout salad, adapted from a long-ago issue of Cook's Illustrated.
The Brussels sprouts were a hit, though, to be honest, the Brussels sprouts themselves played a supporting role, overshadowed by big shreds of Manchego, buttery pecan pieces, plump cranberries and the tang of mustard.
Brussels Sprout Salad with Warm Brown Butter Vinaigrette
¼ cup lemon juice
1 tablespoon whole-grain or Dijon mustard
1 teaspoon sugar
Salt and pepper
1 shallot, minced
¼ cup dried cranberries
5 tablespoons unsalted butter
⅓ cup pecans
1 ½ pounds Brussels sprouts, trimmed, halved and thinly sliced
1 ½ cups baby arugula
4 ounces Manchego cheese, grated
Whisk lemon juice, mustard, sugar and ¼ teaspoon salt together in a bowl. Add shallot and cranberries, cover tightly with plastic wrap, and microwave until steaming, 30 to 60 seconds. Conversely, you could whisk the mixture in an oven safe container and warm in the oven at 350°F for 5 minutes until warmed through. Let mixture cool to room temperature.
Combine Brussels sprouts, arugula and Manchego in a large bowl.
Melt butter in a small saucepan over medium heat. Using a non-stick pan with a dark bottom might make it hard to see when the butter has browned, so I recommend using any pan with a light-colored bottom. Add pecans and cook, swirling the pan or stirring frequently until butter is a dark golden brown, 3 to 5 minutes. Pull the pan off the stove and whisk in shallot mixture. Add about a third of the mixture to the greens and cheese and toss, using tongs to combine. Continue adding the remaining dressing in thirds, tossing in between to help the mixture more evenly coat the greens. Season with salt and pepper to taste, and serve.