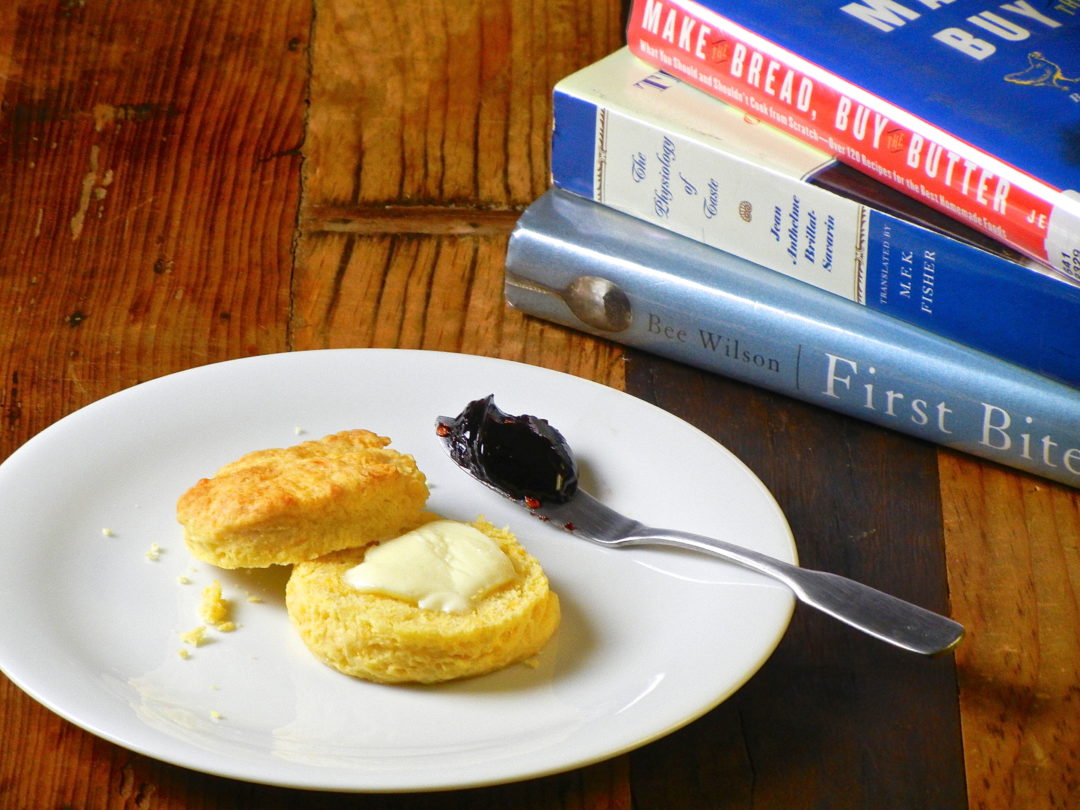 About a month ago, I tried to make maple bacon biscuits with little success. A couple shades darker and they could have doubled as hockey pucks. Breathe on them and they shattered into a million pieces. They tasted good, but I had definitely screwed something up along the way.
As with chocolate chip cookies or chili, it's not hard to make decent biscuits, but it is absolutely difficult to make exceptional biscuits. Especially when you have opinions about whether a biscuit should have more fluff than flake or more flake than fluff. Whether one should add sugar or not. If a combination of baking powder and baking soda is the way to go or just one or the other.
I like buttery biscuits, but too much butter could prevent the biscuits from rising to their full potential. I like them fluffy, but not light as air; they need a little heft, particularly if I plan to load them up with sausage gravy.
It's been a biscuit batch a week trying to figure out the right ratio of ingredients to deliver the results I'm looking for, and to hell with fancy renditions like maple bacon. Until I can tell you why you need more of this and less of that, I'll share with you this recipe for great biscuits I've discovered along the way.
Buttermilk Biscuits
Makes 9 biscuits
2 cups all-purpose flour; more as need for dusting
2 teaspoons baking powder
½ teaspoon baking soda
½ teaspoon salt
¼ lb. (½ cup) unsalted butter, cut into small pieces and frozen*
⅔ cup buttermilk
Position rack in the center of the oven and heat the oven to 375°F. Line a baking sheet with parchment paper.
In a large bowl, whisk together flour, baking powder, baking soda and salt. With a pastry blender, cut the butter into flour mixture until it resembles coarse meal. Create a well in the middle of the flour mixture and pour in half the buttermilk. Stir gently to combine and when buttermilk has been absorbed into the flour, create another well and pour in the rest of the buttermilk. Stir until dough is wet, stick and shaggy; small areas of dry ingredients are fine. Knead 10-12 times until the dough comes together and is smooth.
Lightly flour the workspace and pat the dough into a 1-inch-thick square. Using a 2½-inch biscuit cutter, cut out biscuits. Be sure not to twist biscuit cutter, once you push down; this can prevent the biscuit from rising. Transfer biscuits to lined baking sheet.
Bake until the biscuits are firm and lightly golden brown on top, about 15-20 minutes.
*Preferably Kerrygold butter, or some other European butter with higher fat content.