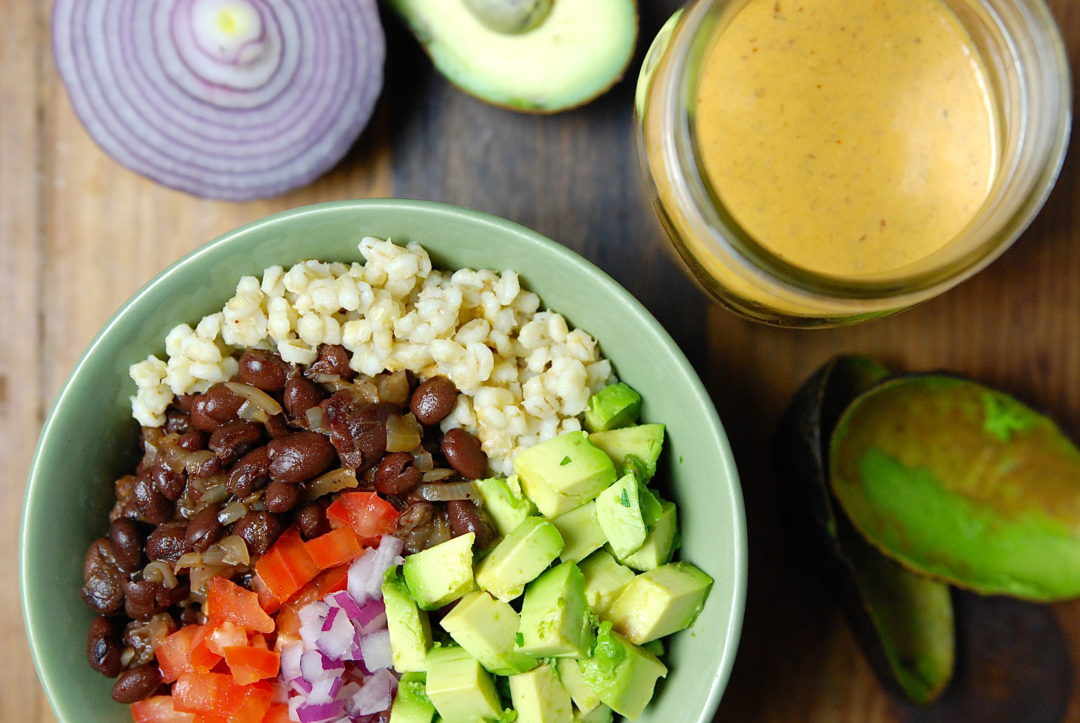 Disclaimer: This is a vegetarian recipe. Well, if we're being completely honest, it's a vegan recipe.
Not that there's nothing wrong with vegan food if, by nature, it doesn't include animal products. I've never scratched my head at a lentil salad, hazelnut granola, or vegetable stir-fries, but I do begin to wonder when people make substitutions that turn perfectly good dishes vegan. If starving and faced with the choice, I would rather eat a stick of celery than a slice of vegan pizza.
Because that slice of pizza is topped with cheese made from almonds. I once knew a girl who told me almond cheese was – like – really amazing. I'm not buying it, and by the way she giggled guiltily when she said it, I'm not sure she really does either.
The company Lightlife makes vegetarian turkey and bologna deli meats and I wonder, why bother?
So why would I, know how opinionated I am on the topic, make mayonnaise without eggs?Well, a good friend gave me a cookbook titled 'Thug Kitchen,' subtitled 'Eat like you give a fuck.' I was intrigued and, flipping through the pages, I saw some great looking recipes for lemon quinoa with mint and barbecue bean burritos with Spanish rice and hot peach salsa. There was definitely something off about this book (i.e. no meat), but it wasn't until I read a review about it online that I realized it was a VEGAN cookbook. I guess it was incomprehensible to me that someone would publish a book like that, that a book like that would end up in my hands, and, since we're being honest, that I would like the looks of a lot of food in that book.
And so I am beginning, slowly, to open my mind to vegetarian (vegan is still too strong of a word with some really terrible connotations for me) alternatives. The beans and vegetarian chipotle mayo used in these bowls comes from the Thug Kitchen cookbook.
The beans are pretty standard; you can add ham hocks or bacon to beans if you like a meatier flavor, but beans without are still great. That's just a flavor preference. The "mayo" however is made with coconut milk and chia seeds which act as a thickening agent. I substituted flaxseed meal for the chia seeds because the two have similar properties and I had the meal on hand from making some epic granola with quinoa flakes, roasted hazelnuts and dried cherries. However, it's not mayo. I'm not going to kid myself and will instead think of it as a sauce, albeit a nice and creamy one with quite a kick.
Black Beans
Makes enough for 4 bowls
1 teaspoon oil
1 yellow onion, diced
3 cloves garlic, minced
1 tablespoon chili powder
¾ teaspoon cumin
2 (14.5-ounce) cans black beans
1 ½ cups vegetable broth
Juice of one lime
Kosher salt
Heat oil in a large saucepan over medium heat. When oil begins to shimmer or sizzles when you sprinkle some water on it, add diced onion and sauté until onion begins to turn golden brown and has softened.
Add the garlic, chile powder and cumin and sauté another 30 seconds until fragrant. Add the beans and broth and stir to combine. Add lime and salt to taste. Continue heating until warmed through.
Strain before loading beans into your bowl.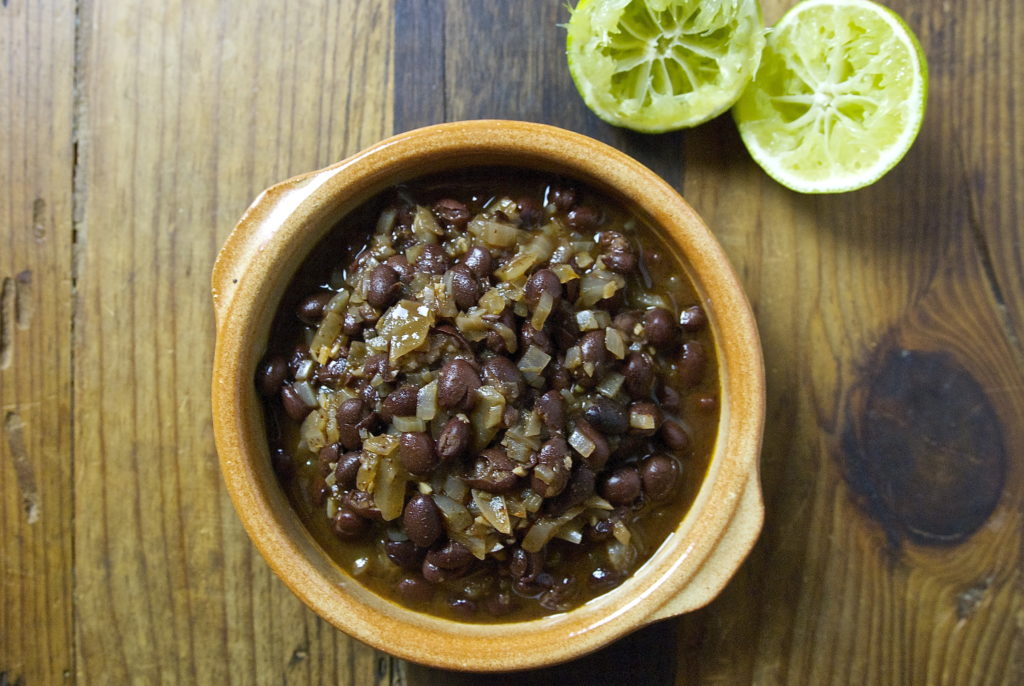 Chipotle Mayo

Makes about 2 ½ cups
1 cup canned coconut milk
2 chipotle peppers, plus 2 tablespoons of the sauce
¼ cup olive oil
1 tablespoon flaxseed meal
1 teaspoon lemon juice
½ teaspoon garlic powder
Pinch of salt
Combine all ingredients in a blender and mix until combined.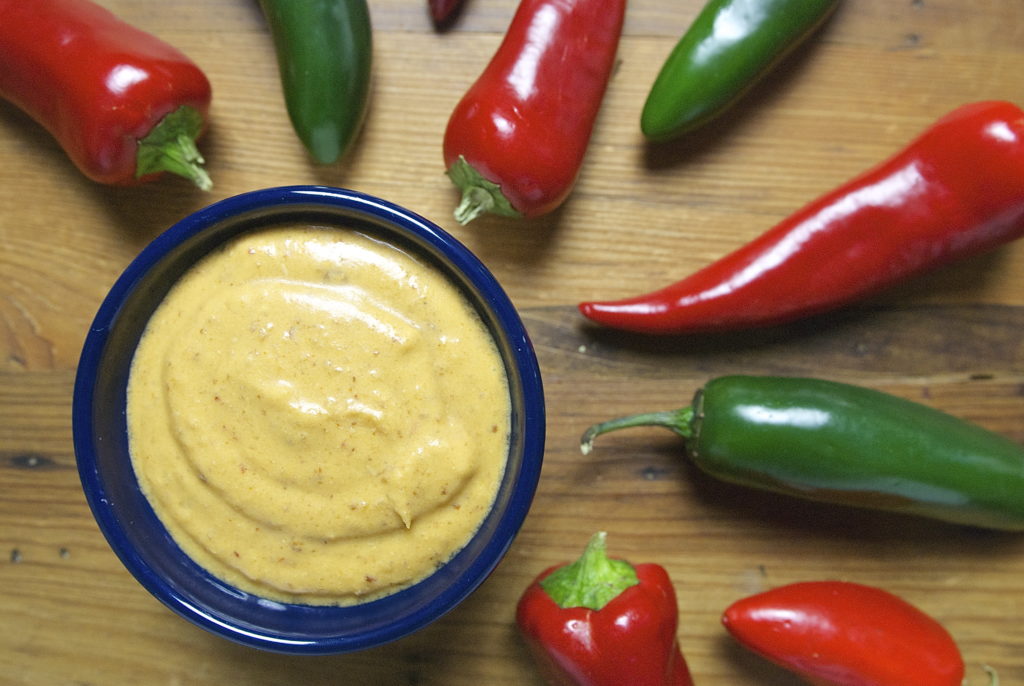 To assemble bowl
Cook barley – or any grain of your choice – according to package directions. I usually look to make enough for multiple servings so, for example, barley is a one to three grain to water ratio, which will yield about four cups. You can cook barley while you prepare beans and sauce.
Add a scoop of barley and a scoop of beans to a bowl then top with some chopped tomato, red onion, avocado, jalapeño if you like some spice, and/or cilantro. Drizzle chipotle mayo over the top and chow down.