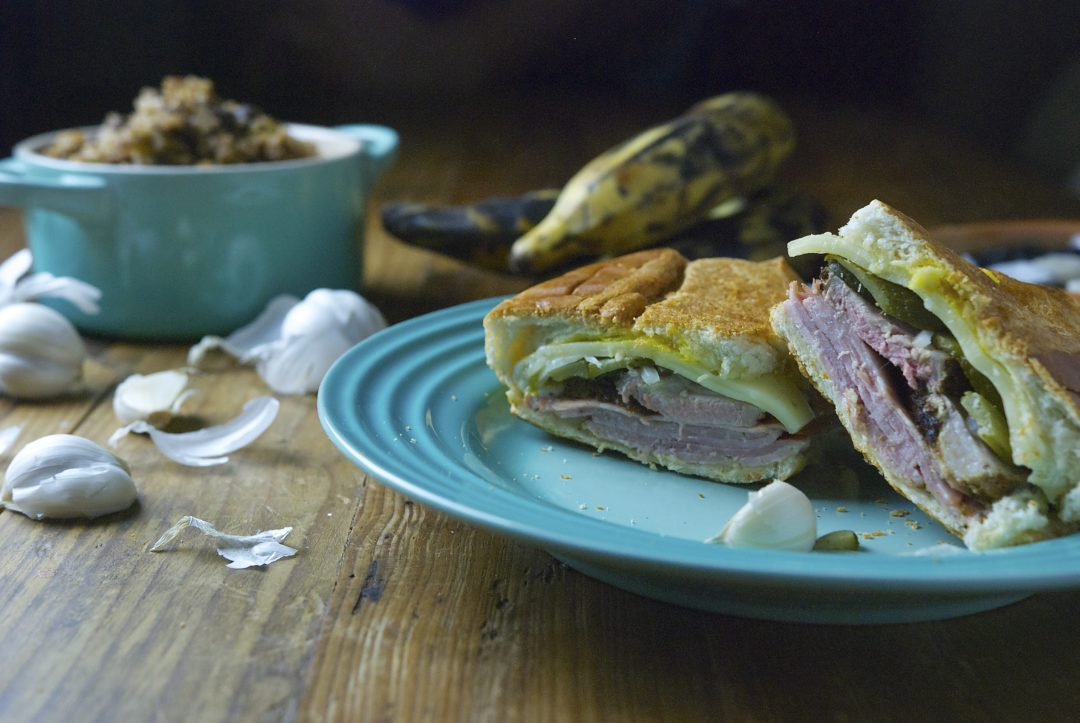 Like all big news that's not really considered news until it's shared, confirmed, skewed, overstated, and finally forgotten on social media, my "big news" is an upcoming move to Florida. After nearly six years on the left coast, I'm headed back east and looking to set up shop in South Florida, a.k.a. the land of sweet fried plantains, cubanos and garlic galore. (Others might associate it with sunshine and citrus, but I've got my eyes on the prize: Cuban food.)
I recently saw a quote on social media (go figure) saying "fear tricks us into leading boring lives." There's a lot going on in California, don't get me wrong, but when weeks seem to fly by, one indistinguishable from the next, blurred by the familiarity of routine, it's time for a change. They say the only constant is change, but maybe that's at a distance because it seems too easy, almost frighteningly so, to fall prey to the regular, the normal, the everyday, to never leave our comfort zones.
I'll be staying with the same job, the same guy and will be closer to lots of family and friends, but I can't help but think that even the change of scenery will offer new experiences and new opportunities for growth. One thing you and I can bet on is you'll be getting a heavy dose of Caribbean flavor in the coming weeks and months on the blog!
These sandwiches are outstanding. I've had one for dinner two nights in a row and am contemplating doing it all over again tonight. I've had cubanos before where the pork was too dry; this is an anathema. Tenderloin is a lean cut, so don't overcook it. One-hundred-and-forty-five degrees and still pink in the middle is okay!
This recipe is adapted from the almighty Emeril Lagasse and his cookbook Kicked up Sandwiches.
Cubanos
Serves 4
2 teaspoons ground cumin
1 teaspoon Kosher salt
1 teaspoon ground coriander
½ teaspoon freshly ground black pepper
Grated zest of 1 lemon
1 pound pork tenderloin
2 tablespoons olive oil
¼ cup mayo, or to taste
½ teaspoon garlic powder, or to taste
Yellow mustard
4 fresh bolillo rolls, or other medium-sized sub rolls
4 thin slices ham
4 thin slices mortadella
½ cup thinly sliced white onion
½ cup thinly slices pickles, cornichons or dill pickle "stackers"
8 thin slices Swiss cheese
Unsalted butter
Position rack in the center of the oven and preheat oven to 400°F.
In a small bowl, combine cumin, salt, coriander, black pepper and lemon zest. Stir to mix well and rub into pork tenderloin.
Heat olive oil in a 12-inch oven proof skillet over medium-high heat. When the oil begins to sizzle, add the pork and sear on all sides, about 5 minutes. Transfer skillet to preheated oven and roast for about 10-15 minutes, until meat's internal temperature reaches 145°F. Transfer the pork to a cutting board and allow to rest for 10 minutes. Once the pork has had time to rest, slice into ¼-inch rounds.
Slice open rolls and pull some of the inside – that dense bready bit – out. Spread each side generously with mayo, sprinkly with garlic powder. To the bottom half, add a slice of ham, then one of mortadella and some of the pork. Spread a thin layer of the onions on top, followed by the pickles and finally the Swiss cheese. Slather some mustard on the top half of the bread and close the sandwich. Spread a thin layer of butter on top and bottom of the sandwich.
Using a panini machine or a skillet with a weighted brick over medium heat, cook the sandwiches for a few minutes until the cheese is melted, the sandwich warmed through, and the bread a little toasty, about 3 minutes each side.
Remove from press or stovetop, slice in half and serve.