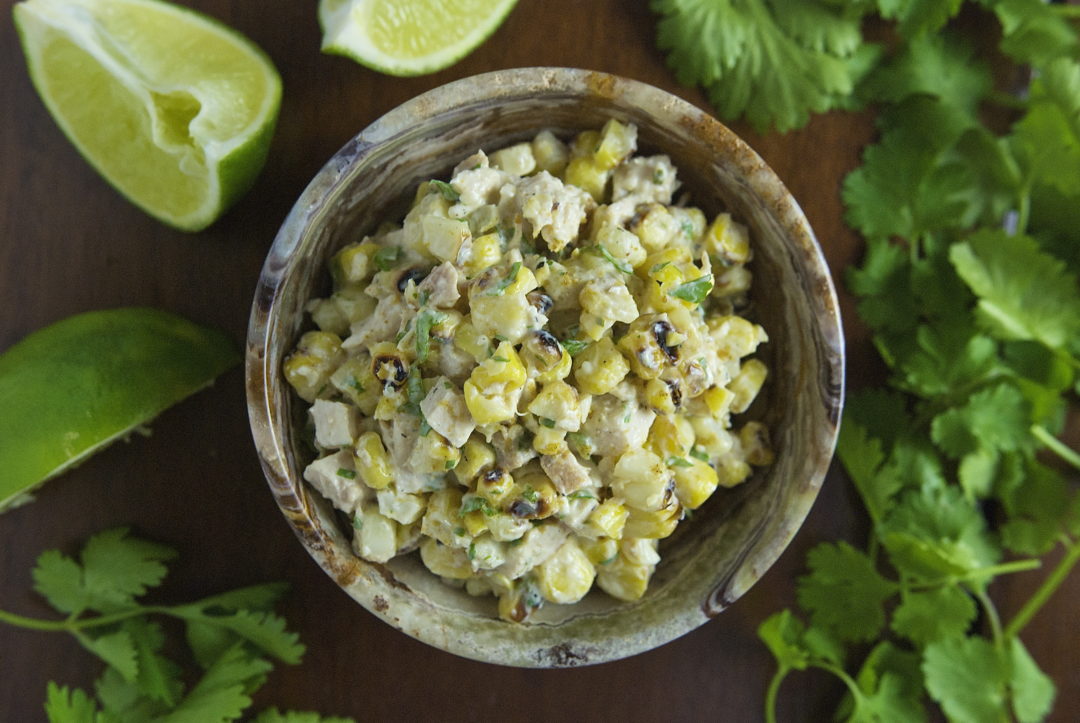 One of the things I liked about LA, and wished I had taken more advantage of, was the Mexican food carts on street corners and in those turnouts along the canyon roads. The last one I went to was en route to the beach. Cruising down Malibu Canyon Road, I finally stopped at the little stall with huge hunks of fresh fruit in its window on the side of the road. It was hard to see the owner sitting behind her stall, resting in what little shade a single umbrella could provide beneath the relentless California sunshine. She deftly chopped up mangos, pineapple, cantaloupe, coconut, jicama, cucumbers and watermelon and put it all into a giant plastic container with a good squeeze of lime juice and a sprinkle of chile powder. It was so refreshing.
Many vendors sell fruit cups, others sell elote. Elote, also known as Mexican street corn, are grilled husks that have been, at their most basic, rubbed in mayonnaise, squirted with lime and sprinkled with cheese. Like mac n' cheese or spinach artichoke dip, it's not hard to see why they would be good.
Leftover elote may not be likely, but in the event that you do have some, try slicing kernels from the cobs and mixing with diced chicken and any remaining mayonnaise mixture. Add lots more lime juice to make the sauce more dressing, less spread and more cilantro to make yourself feel more like this is actually a salad. (That's what I did!)
This recipe here was adapted from Serious Eats.
Elote
Makes 4 elotes
1/4 cup mayonnaise
1/4 cup sour cream
1/2 cup feta cheese, crumbled, plus more for serving
1/2 teaspoon ancho chili powder, plus more for serving
1 medium clove garlic, finely minced (about 1 teaspoon)
1/4 cup finely chopped cilantro
4 ears shucked corn
1 lime, cut into wedges
Heat grill on high. While grill gets hot, combine mayonnaise, sour cream, feta, chili powder, garlic and cilantro in a bowl and mix well.
When the grill is ready, place corn directly on the flame and cook, stirring occasionally, until corn is cooked through and charred in some spots, about 8 minutes.
Spread mayonnaise mixture evenly over the corn, sprinkle ears with extra cheese and chili powder and serve with lime wedges.