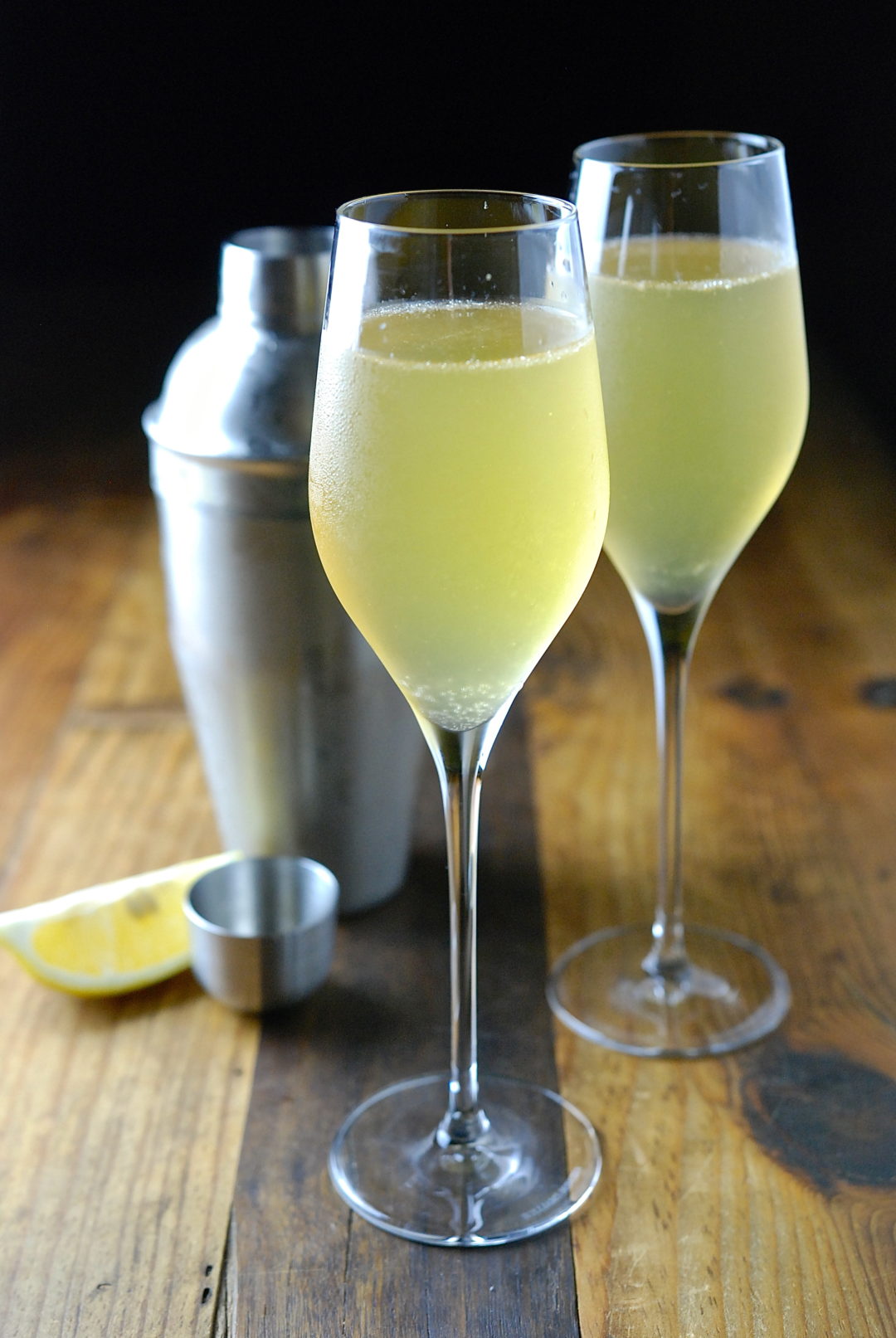 I'm always on the lookout for a new cocktail and am especially partial to those with champagne! I prefer my French 75 like Ina does, with Cognac instead of gin.
French 75
Makes 4 cocktails
½ cup VSOP Cognac
½ cup simple syrup*
⅓ cup freshly squeezed lemon juice (1-2 lemons)
1 cup ice
1 bottle Champagne, chilled
*Simple syrup is sugar water that's been boiled until the sugar dissolves. To make it, combine equal parts sugar and water in a saucepan and boil until "water" is clear. Cool before using.
Combine Cognac, simple syrup and lemon juice into a cocktail shaker. Add ice and shake for a good 30 seconds. Divide mixture among 4 champagne flutes (the glasses should be about two-thirds full). Top with champagne.