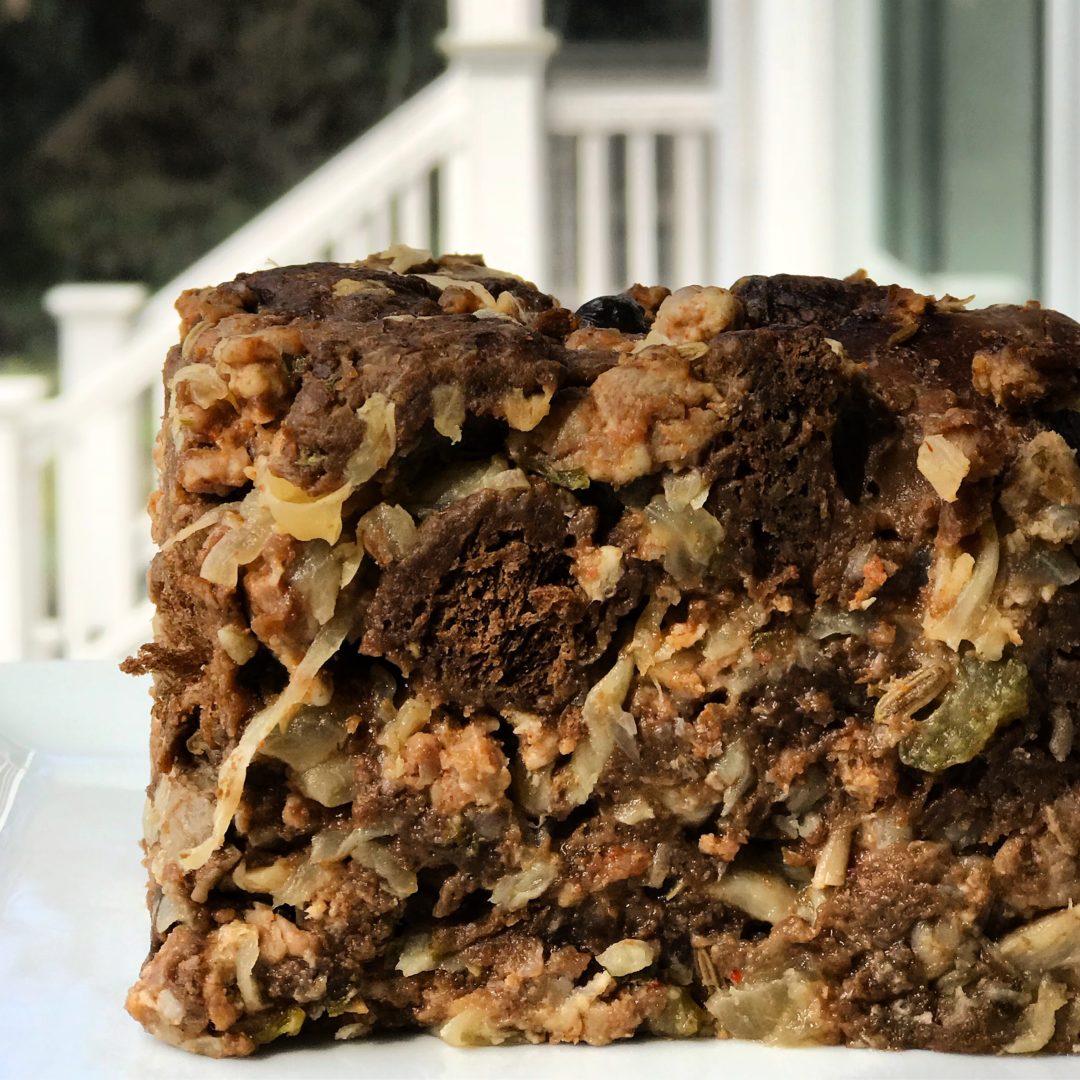 For the blog readers who have been around for a while (thank you!), you may remember I have a "thing" for cookbooks. I'm drawn to interesting recipes, gorgeous photography and food specific to a particular region or place, and can rarely control myself when all three are in play.
I live under a self-imposed moratorium on cookbook purchases, though I have been known to break the rules now and again. During my European adventure I wavered back and forth between buying a book that would enable me to bring home some of the foods and flavors I'd experienced on my trip and upholding the ban. I visited a few bookstores, ran my fingers along the spines of their cookbooks, picked up the few that caught my eye and flipped through their pages. I was good most of the time, putting the books back on the shelf and making a quiet exit from the store with a reluctant sense of satisfaction at having resisted temptation.
You can only test your willpower so much! On a raining Sunday in Salzburg, I caved. I bought this gorgeous cookbook with food that looked like it had been foraged – never mind how I would procure any of these ingredients in South Florida. There were little roasted pumpkins filled with grain salad, fresh pappardelle hanging on the back of a wooden chair, potato gratin in a cast iron skillet, sunlight making moods on glass jars of jams and a bird's eye view of one whimsical pavlova topped with tiny blackberries and walnuts, one lone bramble with purple berries beside it.
The book was in German so I planned to bring Austrian cooking home with ingredients perhaps not easily sourced only after I had translated the recipe to know what I needed. I tend to think the harder something is to do, the more worthwhile the result will be so this sounded about right. When the cashier had apologized, saying she couldn't give me a receipt, I had emphatically told her not to worry as I would not be returning the book; I could only imagine how I would dazzle my dinner guests with it.
It must have been during my fourth or fifth flip through of the cookbook that something seemed strange – not that I had just committed to translating a cookbook in order to cook – but that there was only one dumpling recipe, and no spaetzle, no Weiner schnitzel, no pork roast, no pumpkin cream soup and no buchteln. Most everything I had tasted to date was not represented in this gorgeous new cookbook of mine.
Turns out I had bought British chef Gill Meller's book and what I held in my hands was "a celebration of British cooking at its best." Fantastic. I had just bought a book written in English and translated into German so I could then translate it back into English. I thought I had bought a book that would help me recreate all that I had been tasting on my trip, but instead it would only connect me with a part of the world I had never been to.
Would you say most people lose their sense of rationale when it comes to their "things"?
When it came time to plan the Thanksgiving menu, and I realized my beautiful British cookbook wouldn't be any help in delivering a taste of my trip, I took matter into my own hands. This stuffing with pumpernickel, sausage, sauerkraut and mushrooms was the result and, thankfully, a great result at that.
German Stuffing
Makes a 13 x 9-inch pan of STUFFing
10 ounces pumpernickel
1 pound Italian sausage
3/4 cup unsalted butter
2 1/2 cups onion, diced
1 1/4 cups celery, diced
2 cups mushrooms, sliced
3/4 package Boar's Head sauerkraut, strained but reserve juices
1 1/2 cups chicken broth, separated
2 eggs, beaten
1 tablespoon fennel seeds
3 tablespoons parsley
Kosher salt and pepper to taste
The day before you plan to serve this stuffing, prepare the bread. Preheat oven to 350°F and tear pumpernickel into 1-inch pieces. You want to tear the pieces instead of slice them to provide greater surface area for the bread to sop up the juices and you'll want to dry the bread out before cooking and cool it before using so it's at maximum capacity to soak up all the liquid and flavors of the stuffing. Place torn pieces on an ungreased cookie sheet and bake until pieces are crisp like croutons. Put bread pieces in a large mixing bowl.
Butter a 13 x 9-inch casserole dish.
In a large skillet over medium heat, brown sausage. You want crumbles of sausage here, from meat that is not in casing as opposed to slices of sausage that you would get some sausage in casing. If your Italian sausage is in casing you can always cut a slit in the casing to get the meat out. As the sausage cooks, it will become easier to break it down with your spoon. Your looking for just a touch of brown on the meat – the caramelization on the meat will come from its own fat that it's cooking in – and a little pink on the inside is okay. Once meat is browned, add to the bowl of bread pieces.
Add butter to the skillet and let it melt before adding onions and celery to the skillet. Cook until onions begin to take on a bit of translucent and add your mushrooms. Cook until mushrooms are properly sautéed – nice and flimsy. Add to the bread and sausage.
Add strained sauerkraut to the stuffing mixture. Add 1/2 cup of the sauerkraut juices and 1 cup of broth to the mixture and stir to combine. Your looking for a cohesive mixture that's not too dry – all your pieces of bread should be moist – and not sopping wet. Add more broth or sauerkraut juice if needed, depending on how much you like the taste of sauerkraut. Add eggs,   fennel seeds, parsley and salt and pepper to taste. Stir to combine.
Cover stuffing with foil and bake for 40 minutes.