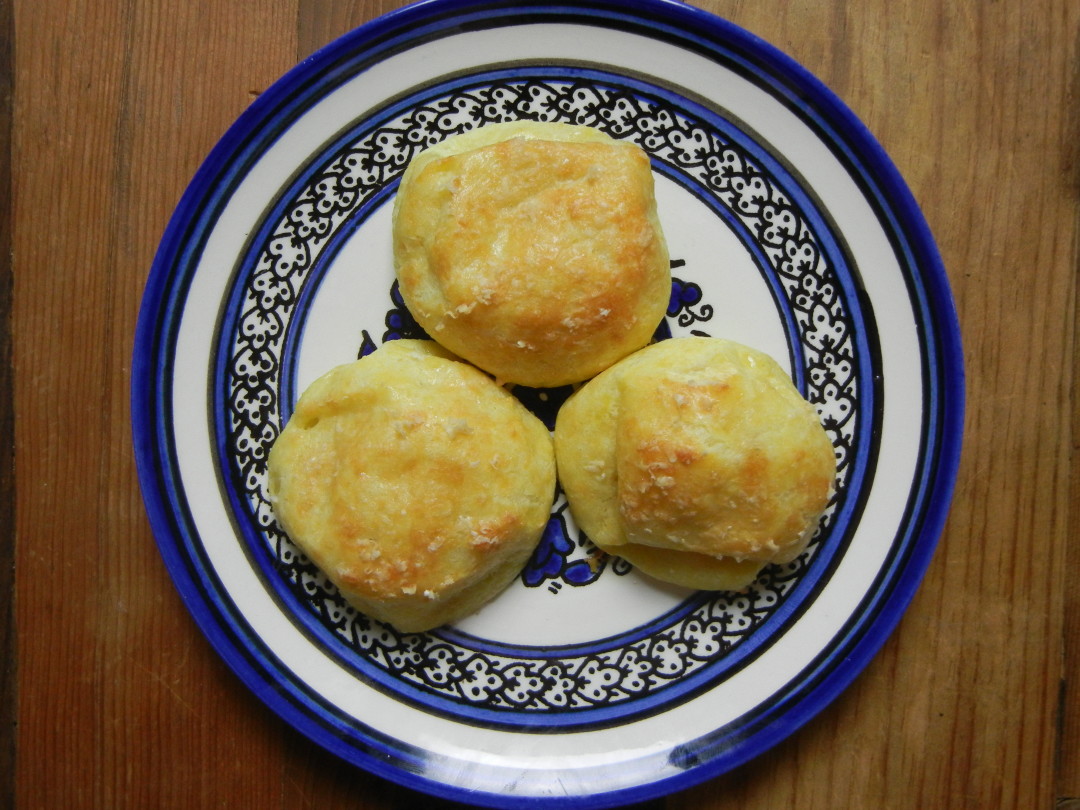 Not to say that gougères predated the cronut as a national food craze of historic proportions, but while making these cheese puffs I couldn't help but feel like all those cronut imitators who followed in the footsteps of the great Dominque Ansel. They, like me, had no idea how the original was made, let alone how it tasted.
I halved the recipe below to "avoid" being stuck with nearly two dozen pieces of warm bread with cheese that, creatively, came with. Though my gougeres probably don't come close to the real deal, like what you might get in a French pâtisserie or brasserie, they were still more than edible. There was only one left at the end of our Easter dinner.
Gougeres
Makes about 20 puffs
1 cup milk
8 tablespoons unsalted butter
1 tsp salt
1 cup all-purpose flour
1 1/2 cups grated Parmesan cheese (or half Parmesan, half Gruyère), plus more for sprinkling on top of the puffs
1. Combine milk, butter and salt in a small saucepan and bring to a boil. Remove pan from heat and add the flour all at once. Whisk vigorously for a few moments, then return the pan to medium heat and cook, stirring constantly, until the batter has thickened and is pulling away from the sides and bottom of the pan – 5 minutes or less.
2. Again remove the pan from the heat and stir in 4 eggs, one at a time, making certain the first egg is completely incorporated before adding the second. Then stir in the cheeses.
3. Preheat oven to 375°F. Lightly butter a baking sheet.
4. Drop the batter by tablespoons onto baking sheet, spacing the puffs at least 1 inch apart.
5. Beat remaining egg in a small bowl. Brush the tops of the puffs with the beaten egg, and sprinkle with additional Parmesan if you like.
6. Set baking sheet on the center rack of the oven, reduce hear to 350°F and bake for 15 to 20 minutes, or until gougères are puffed and well browned. Serve immediately.