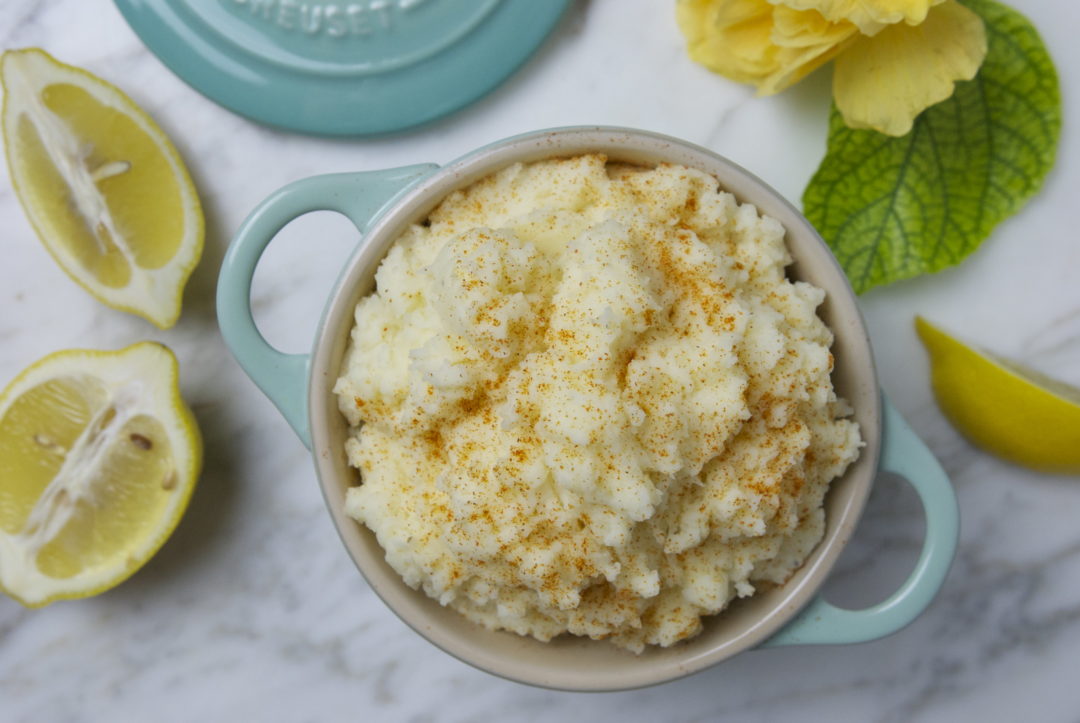 This recipe comes from Hans Röckenwagner's Das Cookbook.
2 pounds russet potatoes, peeled and cut into 1-inch pieces
2 lemons, quartered
Kosher salt, to taste
1 cup whole milk
6 tablespoons unsalted butter
Pinch of cayenne pepper
Place potatoes, lemons and salt in a medium pot and cover with water. Bring water to low boil and cook until potatoes are tender when pierced with a knife, 12 to 15 minutes. Strain pot and set potatoes and lemons in a separate bowl.
Wipe excess water from the pot with a paper towel and add milk and butter to the bowl. Heat until butter is melted and then turn off heat. Add potatoes to the pot and squeeze lemon juice into the pot as well, using tongs if lemons are too hot.
With a hand mixer, blend potatoes, lemon juice, milk and butter until soft and fluffy. Season to taste with salt and cayenne pepper.