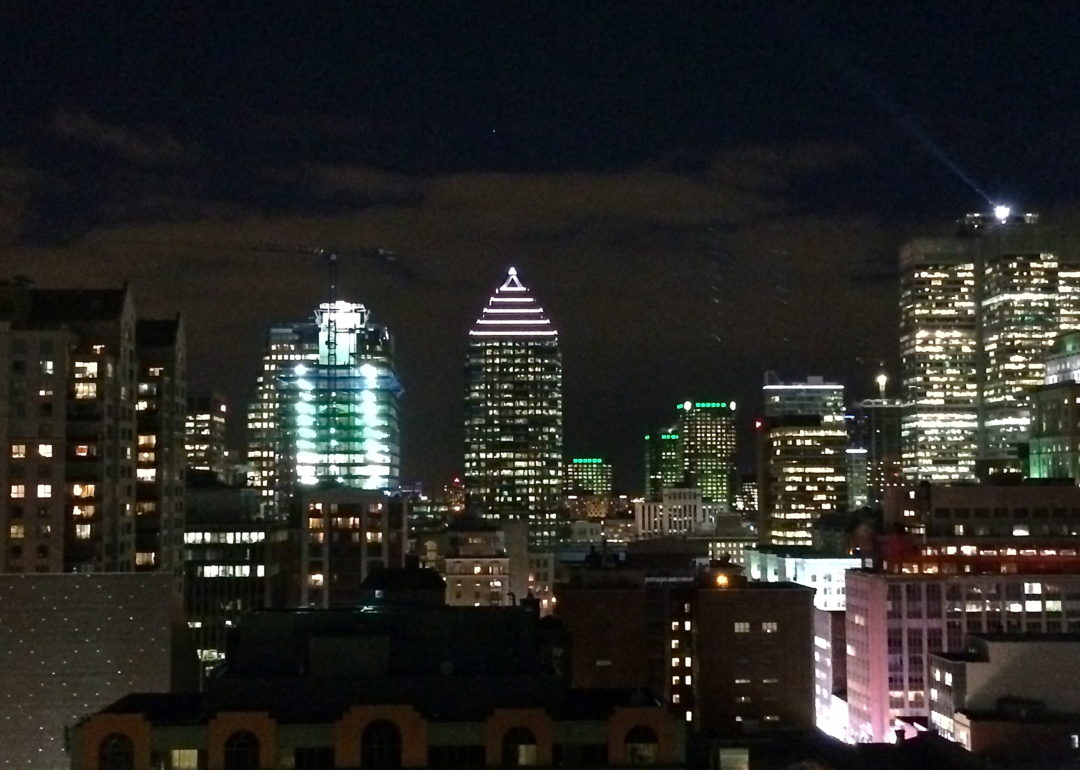 If anyone's got a trip planned to Montréal, here's a snapshot of my 48 hours in Canada's bilingual city, spent with my long-time gal pal Megan.
Eat 
Portuguese Food: I don't know the reason for it, but there is a huge Portuguese influence in Montréal and, as a result, some amazing Portuguese food. Our first afternoon in the city, we walked around Old Montréal and down by the port. As we strolled Rue Saint-Paul Ouest, stopping at this shop or that, we passed what looked like a fun little Portuguese restaurant, Taberna. 
Inside it was all white and blue tiles and piri-piri chicken cooking over a great big grate in a kitchen at the front of the restaurant. We made a reservation for later that night. The pastéis de bacalhau, cod croquette, and sardinhas assadas, grilled sardines, were wonderful. The croquette was light, maintaining just the essence of potato, and the fat sardines paired nicely with the pickled peppers that came with them. Megan, without falling into the tourist trip, ordered the house special, piri-piri chicken. The bird is marinated in a garlic-chili pepper-cilantro sauce before roasting over an open flame. Good choice. I did the touristy thing and ordered the piri-piri chicken poutine and suffered a mild case of food envy as I tried to discern "the thing to order" from fires and great big shreds of cheese, all smothered in something akin to gravy.
The chocolate mousse was spectacular, though I think it was a special for MTLàTable, and it wouldn't be until the next day, when we popped into one of the many Portuguese Bakeries on Avenue du Mont-Royal, that I realized the pastéis de nata, the little custard tarts, were where it was at. Outstanding, especially when warmed through just a little bit.
Restaurant Taberna
368 Rue Saint-Paul Ouest
Montreal, QC H2Y 2A6
(514) 282-3336
Bagels: I prepared for our trip by watching Anthony Bourdain's The Layover: Montréal and making a list of all the places he visited while there. During the course of the episode, I learned the city is known for its bagels and smoked meat. (Sounds like someplace else I know!) Apparently the bagels are different from the bagels in New York, supposedly smaller and denser. Megs and I trekked to St-Viateur Bagel, which had been profiled on the show, to put our loyalties to the test. The best thing about the shop was seeing how the bagels were made. Two long and narrow wooden planks – maybe 30 feet long – with uncooked bagels laying side by side end to end were about to go into a brick, pizza-like oven. But so far as the bagels go, I think it's safe to say we stayed true to our roots. New York bagels definitely come out on top.
St-Viateur Bagel
263 Rue Saint Viateur O
Montréal, QC H2V 1Y1
(514) 276-8044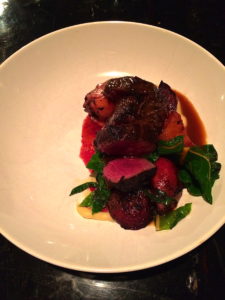 New Canadian Cuisine: I'm all about it after our dinner at Restaurant Manitoba.
Poutine: Is it terrible that after trying it twice, first at Restaurant Taberna and then at a poutinerie, I admitted that I did not, in fact, like Montréal's signature dish? I was a little devastated at the admission, but maybe I shouldn't have had hopes so high given I don't much like fries – or gravy. Oh well, when in Rome…If you do like it, then I recommend trying the foie gras poutine at Au Pied de Cochon, the place that put trendy poutine on the map. Think about all the gastropubs and "upscale taverns" you've visited recently with poutine on the menu.
Au Pied de Cochon
536 Avenue Duluth E
Montréal, QC H2L 1A9
(514) 281-1114
Walk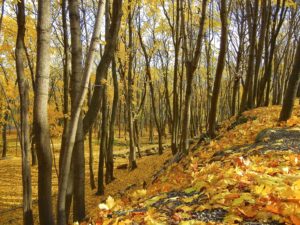 Parc du Mont-Royal:  I would say the park, a mere trot from downtown, is a must. There are hundreds of trails that wind upward towards three summits and, in early November, the hills were blanketed with yellow leaves. Very picturesque. The lookout at the Chalet du Mont-Royal offers a wonderful view of the city looking out towards the river.
Old Montréal: It may be a tourist magnet, but the great grey stone buildings housing small storefronts along narrow streets do make for a nice stroll. There are a few churches to see, including Notre-Dame, and some popular restaurants, such as Taberna and several others nearby on Rue Saint-Paul Ouest.
See
Montreal Biodome: We were promised four different ecosystems across the American continent; what we got was a reminder of yellow birch and sugar maple forest we had walked through that morning. Can they really sell us tickets to see inside what's just outside? Unless you've got kids or enjoy being surrounded by an incredible amount of people as you wind your way on narrow paths first through a rainforest and on to various Canadian landscapes, I say you could do without a trip to the Biodome in Olympic Park.
Montreal Biodome
4777 Avenue Pierre-De Coubertin
Montréal, QC H1V 1B3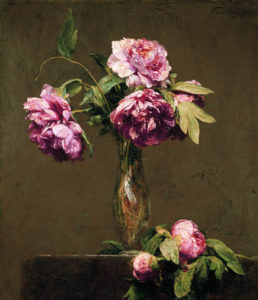 Museum of Fine Arts: The museum is actually four museums in one. A single ticket allows access to the different pavilions housing a vast range of art works from pre-modern Mexican pottery to Henri Fantin-Latour's peonies to Andy Warhol. You could spend a few hours here and still not see anything; the restaurant serves great food to boot.
Museum of Fine Arts
1380 Rue Sherbrooke O
Montréal, QC H3G 1J5