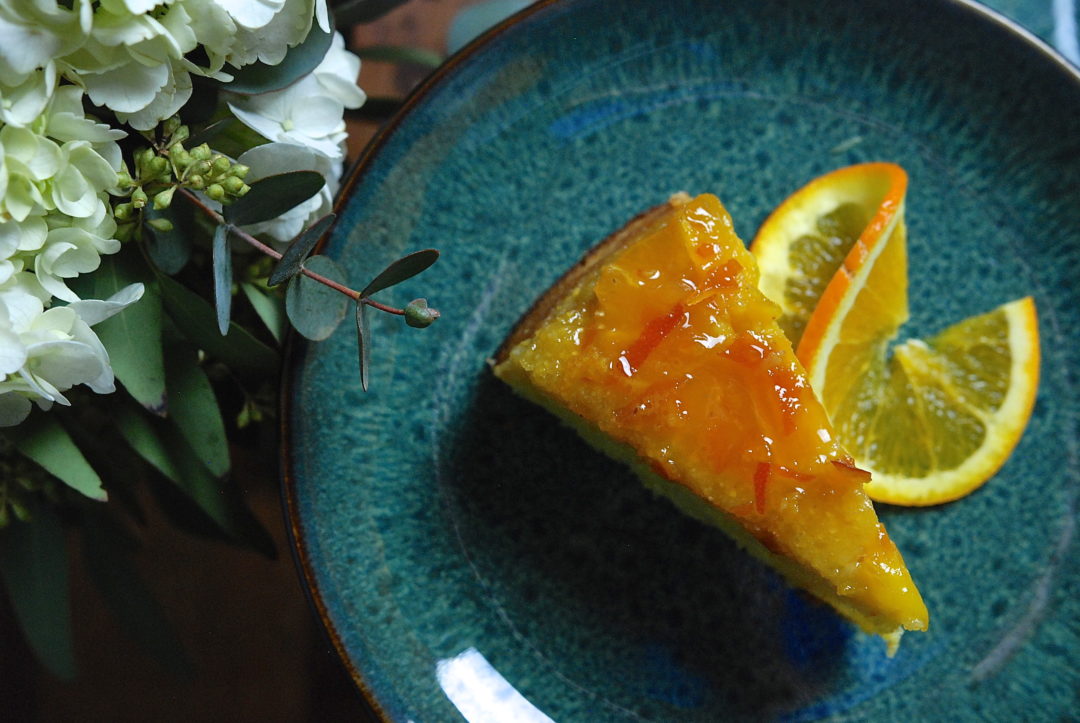 Is there a name for what happens when you hear about something or learn about someone and then see that thing or run into that person all over the place? It must have something to do with our own heightened awareness, but it still amazes me the way that happens.
I "met" Yotam Ottolenghi while perusing the cookbook shelves at the Tarzana library. Jerusalem was one of the most beautiful books I had ever seen and I loved the sound of its many recipes; the Herb Pie and Barley Risotto with Marinated Feta made it to the blog and, especially with regard to the pie, won me the admiration of my cooking partner Uncle Dave.
After discovering Jerusalem, there was the episode of Parts Unknown in Israel. Host Anthony Bourdain's guide to the city that inspired the book was Yotam, who was born and raised in that holiest of cities. It wasn't too long there after that Yotam was the guest on America's Test Kitchen podcast which I listen to regularly on my way to work.
I was quick to jot down his biggest takeaways which included: basil is a lettuce, not just an herb; pair legumes and beans with crunch – think celery or pomegranate seeds; cherry tomatoes can be turned into oven-dried in a couple hours in a low oven with salt and balsamic vinegar; and toasted pistachios go with almost everything, especially salads of any variety. Yotam is a master at transforming perspectives on what can be done with the simplest of ingredients.
And just recently, flipping through the pages of a backdated issue of Gourmet magazine, I came across this recipe for a lovely Sunday morning our afternoon coffee break cake.
Orange Polenta Cake

Makes one 8-inch round cake
For the cake:
½ cup all-purpose flour
1 teaspoon baking powder
½ teaspoon salt
2 cups almond meal
⅔ cup polenta
1 ¾ sticks unsalted butter (14 tablespoons), softened
1 cup sugar
3 large eggs
2 teaspoons orange flower water
For the caramel layer:
½ cups sugar
2 tablespoons water
2 tablespoons unsalted butter, cut into bits
2 navel oranges
For the glaze:
¼ orange marmalade
1 tablespoon water
For the cake:
Grate zest from oranges and reserve in a bowl. Put "naked" oranges aside for the moment.
Preheat oven to 350°F with rack in the middle. Trace the bottom of an 8-inch round baking pan onto parchment paper and cut out the circle. Cut a long strip of parchment as well. Lightly grease pan and then line with the parchment paper.
In a medium-sized bowl, whisk together flour, baking powder, salt, almond meal and polenta. In a large bowl, beat butter with sugar using an electric mixer until just combined. Add eggs one at a time, beating well after each addition. Add orange flower water and reserved zest.
With mixer at a low speed, gently add flour mixture to butter-and-sugar mixture until just combined. Set aside.
For the caramel layer:
Slice off pith from "naked" oranges and slice citrus into ¼-inch thick rounds.
Bring sugar and water to a boil in a heavy bottomed, light-colored saucepan over medium heat, stirring until sugar has dissolved, then wash down any sugar crystals from the side of the pot with a pastry brush that's been dipped in cold water. Boil, without stirring, swirling occasionally until caramel colors evenly, taking on a dark amber color. This is why a light-colored saucepan is useful; you'll be better able to track the caramel's color change.
Remove pan from heat and swirl in butter until evenly incorporated and then slow and steady, pour the caramel into the prepared baking pan and swirl gently to evenly coat bottom. You'll need to move quickly.
Lay orange slices atop the caramel layer and then spread cake batter evenly over the orange slices and caramel. Bake until a toothpick inserted into the middle of the cake comes out clean, 40 – 45 minutes. Begin checking cake at 30 minutes in as I found my cooked quickly. Cool cake in pan for 5 minutes before inverting onto plate and spreading with glaze, recipe below.
For the glaze:
Heat marmalade and water in a small saucepan until melted. For a finer glaze, you could strain mixture through a fine sieve. Brush cake with glaze and serve warm or at room temperature.