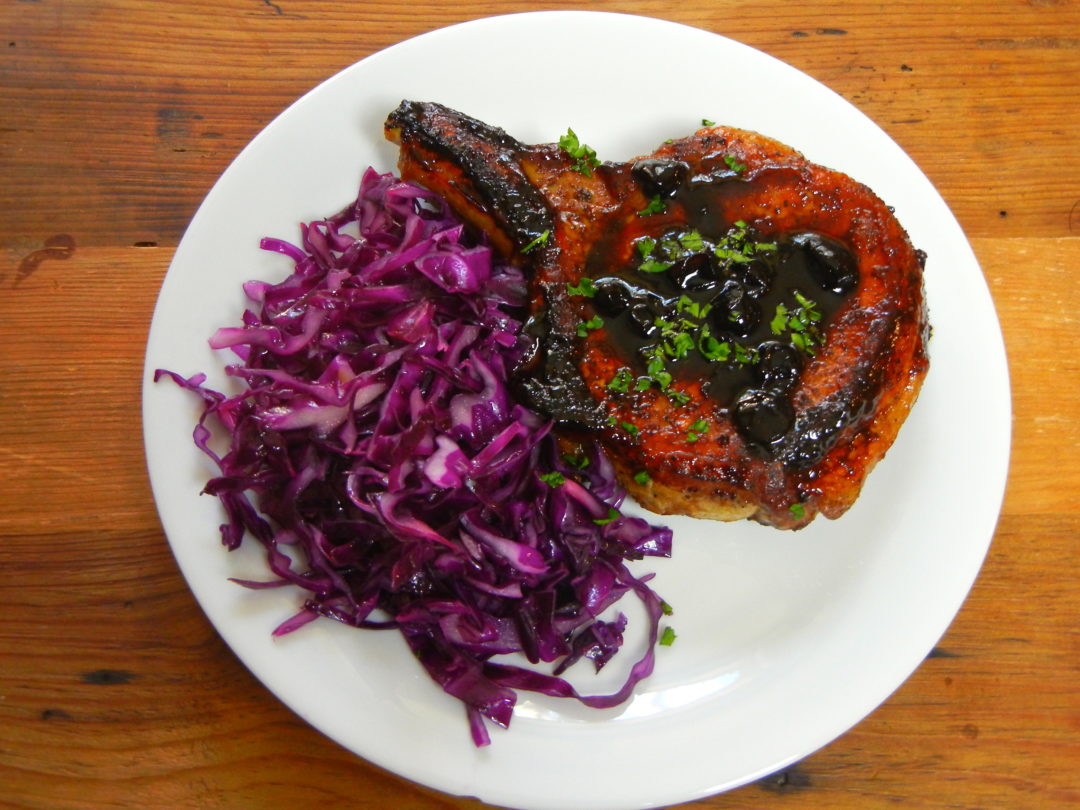 I like it when there's a recipe that requires a trip to one of the ethnic markets in my area. Schnitzel seasoning? Good thing the German deli is nearby. Cotija cheese? Vallarta – "¡Su Tienda Latina Por Excelencia!" – has all my taco fixings. Hot chili oil? We better stop at 99 Ranch Market.
This is one of the best things about Los Angeles: the proximity to just about any cuisine you can imagine and grocery stores stocked with everything you might need to venture into a particular vein of ethnic cooking. It's the byproduct of what a true melting pot this city is. The Greater Los Angeles Area is home to some of the largest concentrations of many immigrant groups – Armenians, Cambodians, Persians and Filipinos among them.
Not that pork chops are a particularly Russian dish, but I knew I would find the black currant preserves I needed at a Russian grocery store down the street. I'm not entirely sure why, but they – those Russians – are especially passionate about jam. What other supermarket stocks way more jelly than peanut butter? (Those catering to people who send their kids to school with stuffed cabbage rather than peanut butter and jelly sandwiches.) Amid the quince and fig jams, and the walnut jelly, I found the black currant preserves to make these pork chops.
They are simple enough to make, requiring just five ingredients, and enjoyable enough to become one of the regularly repeated recipes from The Silver Palate.
Pork Chops with Black Currant Preserves
3 to 6 portions
1/4 cup black currant preserves
1 1/2 tablespoon Dijon mustard
6 center-cut pork chops, 1 to 1 1/2 inches thick
salt and freshly ground pepper
1/3 cup white wine vinegar
1. Mix the preserves and mustard together in a small bowl. Set aside.
2. Heat a nonstick skillet just large enough to hold the pork chops comfortably, and brown them lightly on both sides. Season with salt and pepper to taste and spoon the currant and mustard mixture evenly over them.
3. Cover chops, reduce heat, and cook for 20 minutes, or until the chops are done. Transfer them to a platter and keep them warm in the oven.
4. Remove excess fat from the skillet. Add the vinegar, set pan over medium heat and bring juices to a boil, stirring and scraping up any brown bits. When the sauce is reduced by about one third, pour it over the chops and serve immediately.