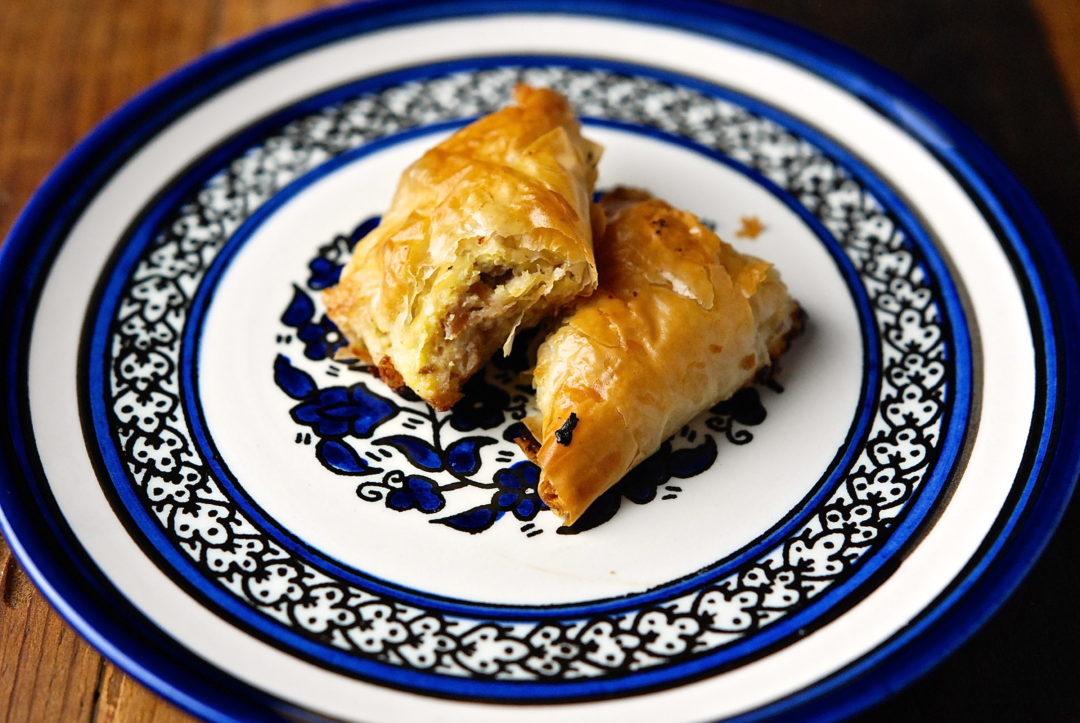 Remember The Silver Palate, that cookbook that inspired me to start a blog; the one I was going to cook my way through; my informal culinary education; the one I promptly moved on from after a year and only forty-five recipes?
Well I didn't completely abandon the book. I just thought I needed to take a break from it after a certain someone (Dorian!) began raising an eyebrow every time I said tonight's dinner was a Silver Palate recipe. Okay, honestly, it was a confession, like each time I was trying to sneak one by him. Someone (Dorian!) isn't the biggest fan of fancy food. This means no breadcrumbs on top of mac n' cheese, that sausage really shouldn't be considered an equal substitute for ground beef in meat sauce and for God's sake, why would you try to improve on fried chicken with sesame seeds? The boy also proclaims to eat anything, that he is so easy to please; well I believe I've just poked quite a few holes in this common refrain.
But, in any event, there are still recipes from the book I want to make. These rosemary, ricotta and prosciutto filo triangles were at the top of the list. They were a little salty and, to be honest, I prefer the classic riff on spanakopita with spinach and feta but if you're looking to try something different and are especially partial to salty dry-cured ham  delights, then I suggest giving it a go.
Rosemary and Prosciutto Filo Triangles
Makes 30 medium-sized snacks
Filo dough can be found in the freezer section at your super market. It usually comes in one or two pound boxes. For the recipe below, you'll need about a half pound of filo and a quarter pound of melted butter. Left in the refrigerator, filo will take a couple hours to defrost.
1 pound filo dough, defrosted
1 stick butter, melted
2 egg yolks
1 cup ricotta
¼ pound prosciutto, finely chopped
¼ cup grated Parmesan
salt and fresh ground pepper
Beat egg yolks into ricotta. Stir in prosciutto, Parmesan and rosemary. Season to taste with salt and pepper. Set aside until ready to fill triangles.
Preheat oven to 350°F.
Give your self a nice big workspace and uncover the filo dough. Remove a sheet and lay flat horizontally. Brush with melted butter. Stack another sheet on top and again brush with butter. Keep unused filo beneath a damp towel to prevent it from becoming flaky.
Slice the two pieces of stacked dough into four even strips with a sharp knife. Place a generous teaspoon of filling in the center of each strip about one inch from the bottom. Pull the bottom left corner of the dough towards the right edge so the bottom edge is aligned to the right side of the strip. Take the bottom right corner of the dough and fold straight up; continue folding, flipping the pocket over itself along the edge that touches the unrolled dough until the strip is all folded. Tuck any excess under.
Place the triangle on a buttered baking sheet and repeat with remaining dough until there's no more filling. Brush the tops with some more butter. Bake for 25-30 minutes or until triangles are well browned and filling is bubbling hot. Serve warm.