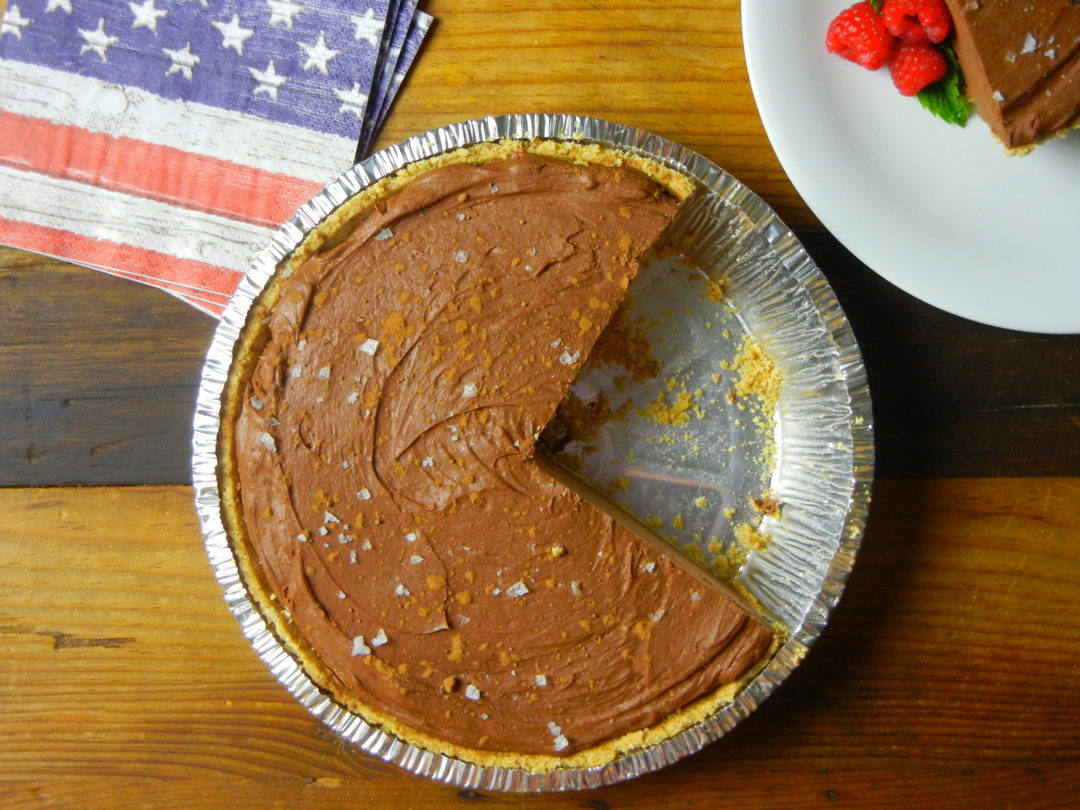 News of the Declaration of Independence didn't arrive in Georgia until August 8, 1776 when the document itself was delivered to the state's revolutionary government in Savannah. With today's 24-hour news cycle, it's hard to imagine a time when one didn't have instantaneous access to current events and world affairs.
Without planes, trains or automobiles, messengers could only go as far in a day as their horses could ride. Citizens of Philadelphia would have been aware of our declared separation from Great Britain on July 4, but for colonists in cities north and south of the nation's first capital, news traveled slowly and few, if any, fireworks lit up the sky on the night of America's birth.
Hope everyone had a wonderful Fourth of July now that we're all on the same page and thanks to the communication revolution, no one, thankfully, need be the last to know about this chocolate cheesecake. It's simply divine.
This recipe is courtesy of Tasting Table and arrived via email along with a slew of other no-bake desserts ideal considering this midsummer heat.
Salted Chocolate Cheesecake

Makes one 9-inch cheesecake
1⅓ cups (11 ounces) cream cheese
½ cup sour cream
¼ cup light brown sugar
¼ cup cocoa powder
3 tablespoons unsalted butter
2 teaspoons vanilla extract
½ teaspoon kosher salt
2 cups (one 12-ounce bag) semisweet chocolate chips, melted and cooled slightly
One 6-ounce ready-to-use graham cracker crust
Flaky sea salt, to garnish
1. In the bowl of a stand mixer fitted with a paddle attachment, combine the cream cheese, sour cream, brown sugar, cocoa powder, butter, vanilla and salt, and beat on medium speed until smooth and creamy, 5 minutes.
2. Reduce the speed to medium low, pour in the melted chocolate and mix until incorporated. Spoon the mixture into the graham cracker crust, dust with cocoa powder and sprinkle with flaky sea salt.
3. Refrigerate until firm, at least 30 minutes, then serve. The cheesecake can be made and chilled up to 2 days in advance.