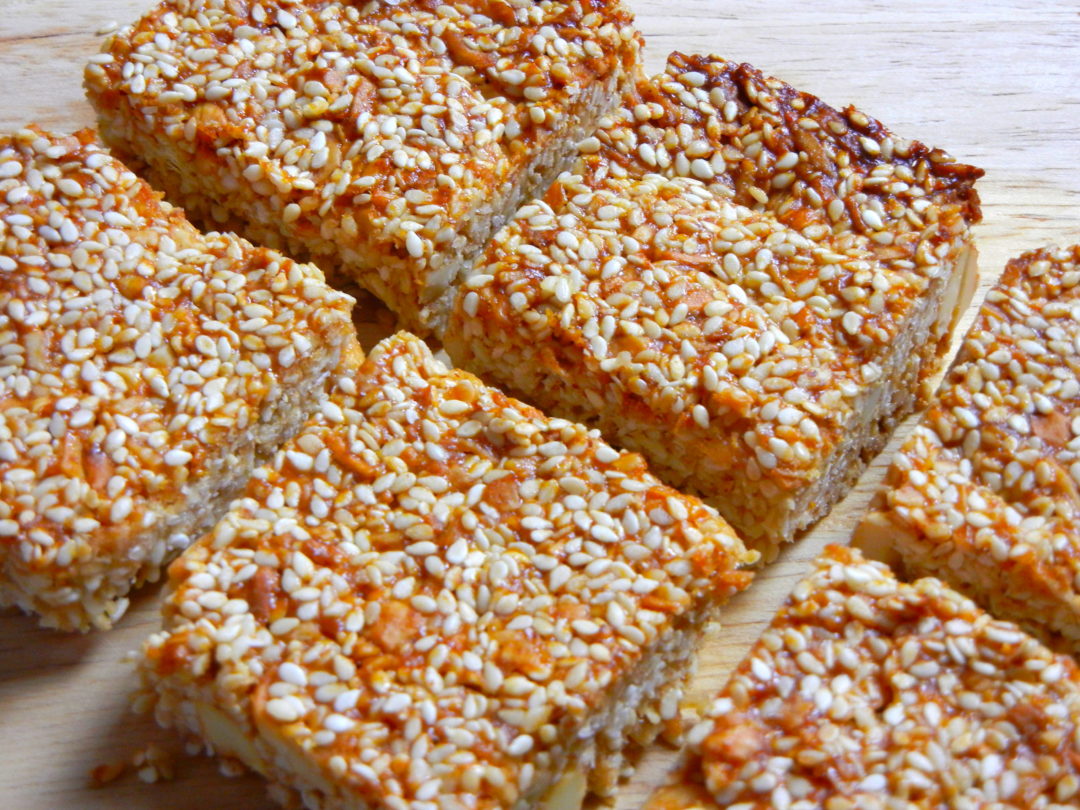 A couple of guys on the financial operations team at work are into healthy eating in a big way. They're always topping their kale salads with tofu, quinoa, or some other trendy lean protein. I recently heard them debating the benefits of palm oil butter.
As I walked into the kitchen the other day I saw one of them sprinkle what looked like salt onto his salad with a heavy hand. Interesting move for a health nut I thought, but on closer inspection, I realized he was holding a container of organic kelp granules. I had never seen or even heard of these things before.
He went on about how they were a low-sodium salt alternative and a great source of iodine to boot. As a runner, it's important to ensure he gets enough iodine in his diet. Having only heard of using iodine pills to purify water, I asked him what exactly iodine was supposed to do for you.
After stammering for a bit – the way you do when you hope the response to some fairly mundane or routine question will emerge from the recesses of your brain and allow you to answer that fairly mundane or routine question – this guy came up completely blank. He smiled endearingly and told me he'd forgotten why it was so good for you; the motivation behind his decision to opt out of salad dressing for organic kelp granules was as much of a mystery to him as it was to me.
I can't blame him.
The better informed you try to become in an effort to eat healthier, the more you realize how much there is to learn about nutrition. The more I read, the more confused I become which in turn turns into unnecessary apprehension that I am failing to maximize nutrient intake or – God forbid – even canceling out the good effects of one food with the bad effects of another. And even if you are getting it right, are the health benefits really as good as the health gurus, nutritionists and dietitians say they are?
Cantaloupe is supposed to make your skin glow and it's been said cashews make you happy, but what happens if I eat the cantaloupe and the cashews but my skin doesn't shine and my mood doesn't improve? Did I counteract the glow factor with the happy factor? If Vitamin C helps iron absorption, am I supposed to have a glass of orange juice with my steak to get the full benefits of heme-rich red meat?
Of course you've just got to try as best you can and I'm finding the more I try to eat natural foods and avoid those that have been processed, the better I'm doing. Chock full of sesame seeds, which pack a heavy copper and magnesium punch, these bars here can help alleviate pain and reduce swelling associated with rheumatoid arthritis and lessen anxiety if the experts are right. Sesame seeds are also a good source of fiber and protein – sure doesn't hurt that the bars taste so good!
Sesame Coconut Cashew Bars
Makes about 16 bars
1 1/4 cup sesame seeds
3/4 cup unsweetened shredded coconut
1/4 cup roasted unsalted cashews
1/4 teaspoon salt
1/4 cup honey
1/4 cup coconut oil
2 tablespoons creamy almond butter
1/4 teaspoon vanilla
Preheat oven to 350°F. Butter an 8"x8" baking dish; line with parchment paper, leaving a generous overhang on all sides to make lifting the bars out of the pan easier later.
Mix sesame seeds, coconut, cashews and salt together in a large bowl. In a smaller bowl, stir together honey, coconut oil, almond butter and vanilla. Add to the sesame seed mixture and stir to combine.
Scrape mixture into prepared baking dish and press firmly into an even layer. Bake in preheated oven until golden brown around the edges, 20-25 minutes. Lift from baking dish let cool on a wire rack before cutting into squares.