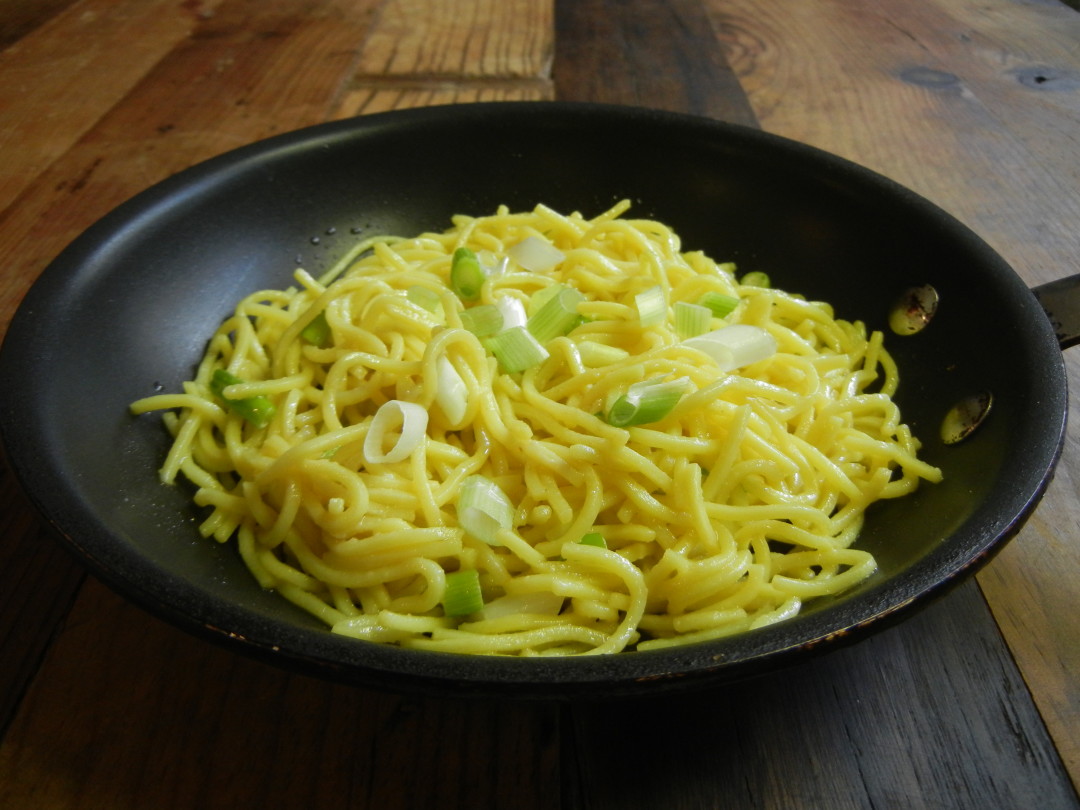 Sometimes The Silver Palate shows its age and that's especially true when it comes to ethnic foods.
Published in 1981, the book arrived on the scene in the wake of some pretty revolutionary times in the history of the American palate. The 1970s saw a relaxation of the belief in French food as the crème de la crème which in turn freed our minds and stomachs to explore the possibilities of other cuisines. "Exotic" ingredients, like balsamic vinegar from Modena and sun-dried tomatoes from San Remo, became available outside ethnic groceries for the first time. Also, it was during this decade that people started focusing on the freshness of their food and what they put into their bodies more generally, thanks in part to ideas seeded during the Hippie Counter Culture Movement and the work of Alice Waters at Chez Panisse. Americans began looking for alternatives to the mass-produced and highly processed foods that crowded supermarket shelves.*
The effects of these changes were just taking root in the early 80s and I think the way recipes are introduced, ingredients listed and footnotes added in The Silver Palate offers a snapshot of this culinary awakening. Explanations might seem obvious and descriptors unnecessary to today's readers. In the Spicy Sesame Noodles recipe,  Szechuan hot chili oil, rice vinegar and dark Oriental sesame oil are "available in Oriental groceries and specialty food shops." Soy sauce isn't just soy sauce; it's "Oriental soy sauce." More familiar ingredients, linguine in this instance, stand in for their ethnic counterparts. If this recipe were written today, I think it would call for something like Chinese egg noodles instead. These days it's so easy to get Chinese take-out, make a stir-fry, even to buy a wok pan, that we often forget this wasn't always the case.
I don't typically go for Chinese food when given a choice, but making this Chinese-inspired dish introduced me to some new ingredients, made me realize how easy it is to make mayonnaise (no one is making any claims about authenticity here…), and gave me a new perspective on pasta. The evening was made all the more enjoyable by our shopping trip at 99 Ranch, an Asian American market, where we bought a bottle of sake to sip while we cooked.
*For a fascinating look at the evolution of American cuisine, I would highly recommend The United States of Arugula by David Kamp.
Spicy Sesame Noodles
Makes 6 portions 
2 tablespoons salt
1 pound thin linguine or other thin pasta
1/4 cup peanut oil
2 cups Sesame Mayonnaise (see below and 2 cups of mayo is a lot so use whatever looks good to you)
Szechuan hot chili oil
8 scallions (green onions) trimmed, cleaned and cut diagonally into 1/2-inch pieces
blanched asparagus tips, broccoli or snow peas (for garnish)
1. Bring 4 quarts of water to a full boil in a large pot, stir in salt, drop in the linguine, and cook until tender but not mushy. Drain, toss in a mixing bowl with the peanut oil, and let cool to room temperature.
We found some Chow Mien noodles at 99 Ranch that just needed to be heated up in a fry pan with some oil before serving.
2. Whisk together the Sesame Mayonnaise and chili oil to taste in a small bowl. Do not hesitate to make the mayonnaise quite spicy; the noodles will absorb a lot of heat.
3. Add the scallions to the pasta, pour in the sesame mayonnaise, and toss gently but well. Cover and refrigerate until serving time.
We ate ours without chilling and it still tasted great.
4. Toss the noodles again and add additional sesame mayonnaise if they seem dry. Arrange in a shallow serving bowl and garnish with asparagus, broccoli or snow peas if desired. Serve immediately.
Sesame Mayonnaise
Makes about 3 1/2 cups
1 whole egg
2 egg yolks
2 1/2 tablespoons rice vinegar*
2 1/2 tablespoons Oriental soy sauce
3 tablespoons prepared Dijon-style mustard
1/4 cup dark Oriental sesame oil*
2 1/2 cups corn oil (used vegetable oil here)
Szechuan-style hot and spicy oil (optional)*
Grated fresh orange rind (optional) (definitely skipped this touch)
1. In a food processor fitted with a steel blade, process the whole egg, egg yolks, vinegar, soy sauce and mustard for 1 minute.
2. With the motor still running, dribble in the sesame oil and then the corn oil in a slow, steady stream.
3. Season with drops of the hot and spicy oil if you use it, and scrape the mayonnaise out into a bowl. Cover and refrigerate until ready to use.
4. Garnish with orange rind, if you use it, before serving.
*available in Oriental groceries and other specialty food shops