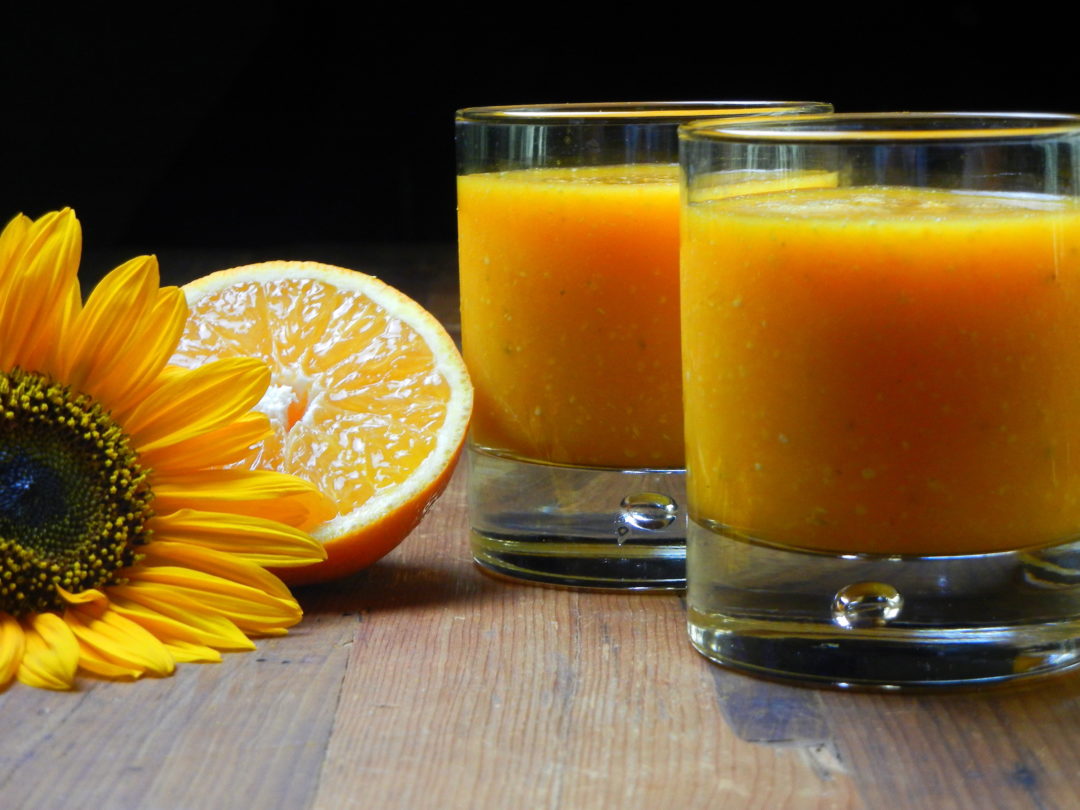 Warning: Your fingers will maintain a neon yellow hue for several days to come. A popular spice in Indian cuisine, turmeric has also been used for millennia as a dye. (It's what's used to give ballpark mustard its characteristic yellow color!)
Although ninety percent of turmeric comes from India and the spice is a key ingredient in curry powder, many who don't take a shine to Indian food have warmed up to turmeric given its numerous health benefits. Studies have shown it to be anti-inflammatory, antioxidant and anticancer. Of course, as with most health foods, the benefits are recognized in small doses over a long period of time. Even so, I still feel pretty good about myself whenever I make this smoothie.
It's also got hemp seeds, which are packed with omega-3 and omega-6 fatty acids and full of fiber, and cayenne pepper, thought to aid digestion and boost metabolism. If you haven't added cayenne to a juice or smoothie yet, I recommend trying it. Might help you wake up in the morning better than that cup of joe.
Spicy Sunrise
Makes 1 smoothie
1 orange, peel and pith removed
1/2 cup frozen mango chunks
1/3 cup carrot juice
2/3 cup coconut water
1 tablespoon shelled raw hemp seeds
1 1/2 tsp finely grated turmeric
1 1/2 tsp finely grated ginger
"friendly" pinch of cayenne pepper
pinch of kosher salt
1 cup crushed ice
Combine all ingredients in a blender and blend until smooth.