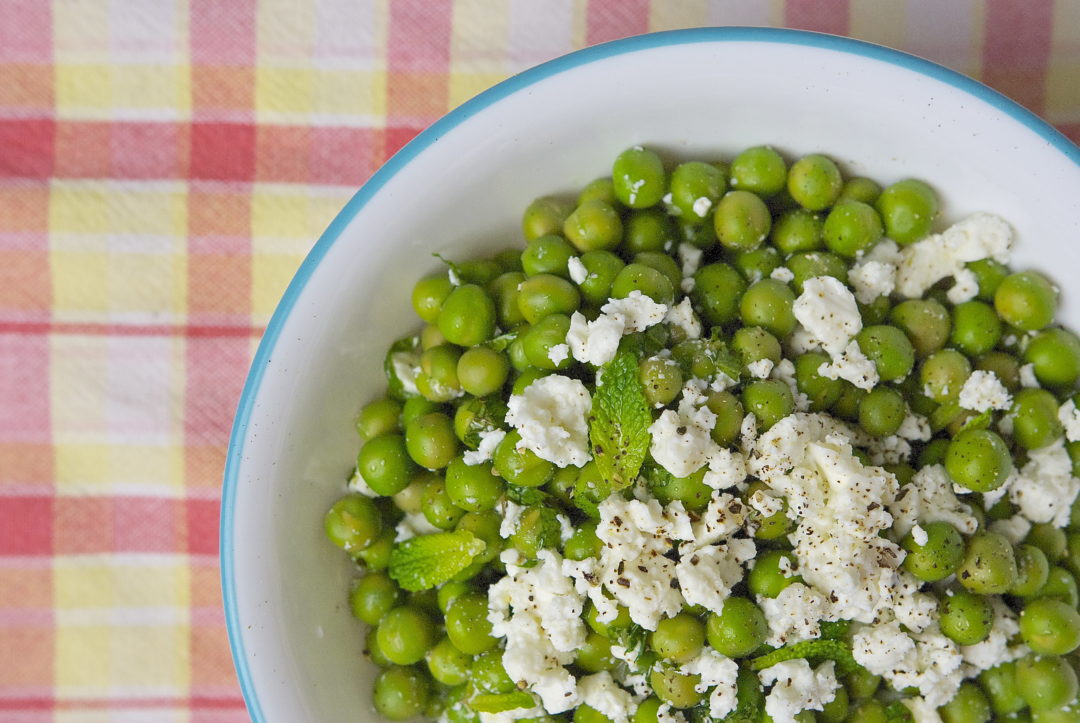 Not sure this one needs much of an introduction to explain how good it is; I mean the name kind of says it all. If you added olive oil and lemon juice to the title, you'd have the recipe right there and then you'd really have nothing to say.
I'm staying with some family friends right now and trying not outfit my own new kitchen while in their's which means avoiding recipes with umpteen ingredients. This one, from Donald Link's Down South cookbook, hit the mark. Super quick to pull together, this one relies on the main ingredients to sell it. Use fresh mint, good quality olive oil, feta that's packed in brine and much creamier than what you'll find crumbled, and don't over-blanch the peas.
Spring Pea Salad with Feta and Mint
Kosher salt
3 cups shelled fresh English peas
¼ cup fresh mint leaves, torn
2 tablespoons extra-virgin olive oil
2 tablespoons fresh lemon juice
¼ teaspoon black pepper
½ cup feta, crumbled
Ready a bowl of ice water while you bring a medium pot of salted water to a boil. Quickly blanch the peas, until they just begin to float but before they turn towards yellow, 2 to 3 minutes. Drain peas and immediately dump into the ice bath. Once cool, drain well.
In a mixing bowl, combine the peas with mint, olive oil, lemon juice, and pepper. Top with feta and season to taste. The feta packed in brine will already give the salad a salty bite so go ahead and taste before adding any more salt.