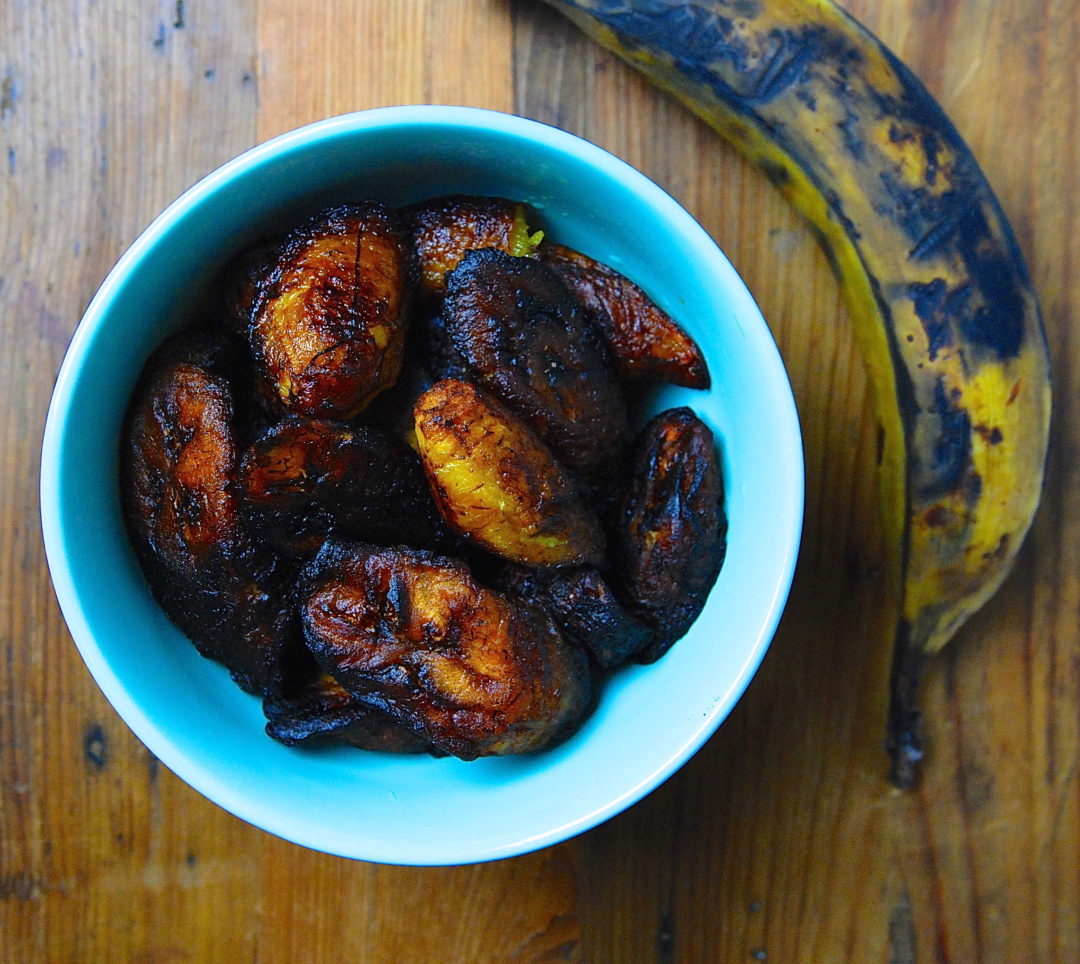 Plantains don't offer a lot up front; they're black and yellow and "bruised" all over. If you've never had them before, you might wonder why the supermarket keeps overripe bananas on display. Is the demand so high for banana bread that the Ralphs and Whole Foods of the world need to keep one-day-from-throw-away bananas in stock?
Sometimes they're a little sticky in that annoying I-touched-a-pine-tree kind of way and can be excessively mushy to the touch, but if there ever was a case for beauty on the inside, plantains would be Exhibit A.
I never hesitate when people ask me what my favorite food is. It's sweet fried plantains because the subtle crunch of the caramelized exterior gives way to a tender interior, bursting with tropical flavor. When they're good, they are good.
Sweet Fried Plantains
Enough for a plantain lover's dinner (sides for a dinner of 4-6)
2-3 ripe plantains, you want them with lots of black and soft to the touch, sliced on a bias
Corn oil, for frying
Pour oil into skillet until it comes up about ¼-½ inch on the sides. Heat oil on medium until a bit of water sprinkled on top of the oil sizzles immediately. Lay plantain slices into the pan and fry until golden brown and black on bottom before flipping them over and frying to get the same color on the other side. This will take about 10-12 minutes. Lay plantains on a paper towel-lined plate and let cool for a few moments before heating. The insides will be hot!