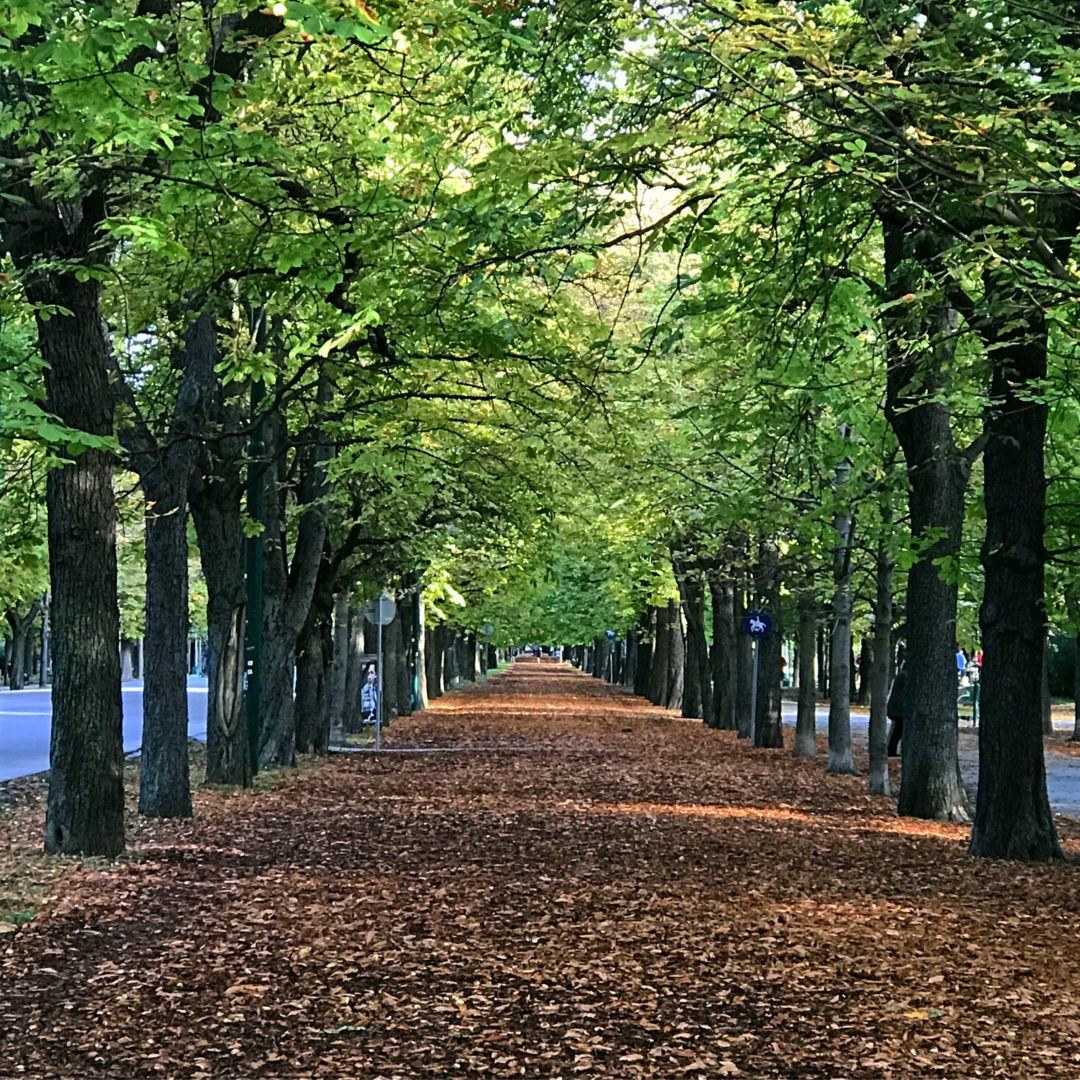 Today I realized what a poor substitute hand gestures are for the spoken word. I'm also rethinking the concept of eyes as windows into the soul and seriously questioning the validity of the fact that 93 percent of all communication is nonverbal. I'm calling bullshit, or at least going to insist people add they learned this, along with many other loosely-termed "facts", from a Snapple cap.
My first day in Vienna and it's been raining all day. It's wet, grey and slightly miserable. The city is a maze. Austrians use an excessive number of street signs, all of which fail to convey exactly where I am. My keen sense of direction is on holiday as well, as I am perpetually lost, turning left when I'm meant to turn right and right when I'm meant to go left. My sneakers are soaked and I'm forever wishing I'd learned some German before my trip.
Standing among a mass of people waiting to see the Lipizzaners' morning exercises, I want to ask who is the end of the line, but I'm at a loss for words. I find myself cramming to learn how to say "I'd like an audio guide please" from my Lonely Planet phrasebook while waiting for a ticket at the Albertina only to step up to a cashier who says in perfect English: "How many tickets?" Did she notice me furiously mouthing "ikh he∙te gern ai∙nen ow∙di∙o∙fü∙rer" over and over again?
I try to gesture whatever you recommend when the waiter or waitress asks me what I would like, but when steady eye contact, an apologetic smile and the repeated offering motion of my upturned hand in their direction fail to convey what I'm trying to say, it's evident we are at an impasse. I've ordered a sandwich I don't like, sparkling water instead of still and coffee without milk because I couldn't remember to say "milch" – which, now that I'm consulting my phrasebook, looks like it's pronounced exactly like "milk."
When I do come across a server who speaks English, I am still tongue-tied! In broken sentences and with a strange accent that sounds like I am trying to speak English with a German accent to make up for the fact that I'm not speaking German – supplemented, of course, with now well-practiced and ineffective hand gestures – I struggle to communicate.
Convinced I've ordered the wrong thing once again, I scan the crowd at Trześniewski and Cafe Centrale, green with envy looking at the man who has ordered the open-faced finger sandwiches he most likes and at the women who has picked out the dessert that best suits her taste.
Tired, grouchy, slightly hungry and in desperate need of a drink, I make my, albeit meandering, way back to my hotel. Humbled after a day like this, I appreciate language in a new way; realizing how much I depend on it to convey what I want and how I feel. I vow to be more patient with befuddled tourists and study a few key phrases for tomorrow, hoping, if it's sunny, everything will be better.
(The marquee image in this post here is from the Prater, Vienna's enormous city park that's crisscrossed with walkways and complete with skateparks, volleyball nets and little bridges over streams; it was taken on my second – sunnier – day in the city.)