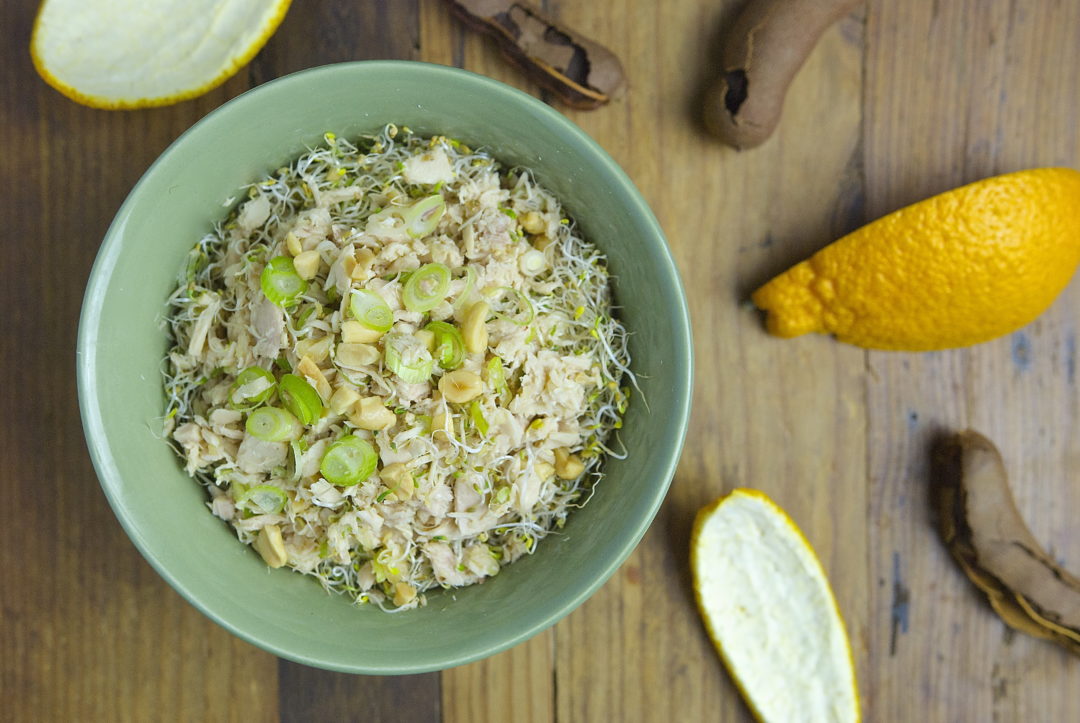 I love tuna salad, most often tossed with mayo and layered on bread or in a wrap with cheese before going into the panini press. Who says no to a tuna melt?
Without mayo, I was skeptical but turns out there is more than one way to make tuna salad. With sprouts, this one was also great in a sandwich. I've adapted the recipe here from Quick and Easy Thai. If you like a little spice, you can add some diced up chili pepper here as well. 
Tuna Salad with Lime and Ginger
Serves 4
3 5-ounce cans chunk tuna, packed in olive oil or water, drained
2 tablespoons fish sauce
3 tablespoons fresh squeezed lime juice
1 tablespoon agave syrup
1 small to medium shallot, thinly sliced
3 green onions, thinly sliced on the bias
1 tablespoon ginger, freshly minced
1 tablespoon roasted, salted peanuts, coarsely chopped
Combine all ingredients in a medium bowl until tuna has broken down into bite-sized pieces.