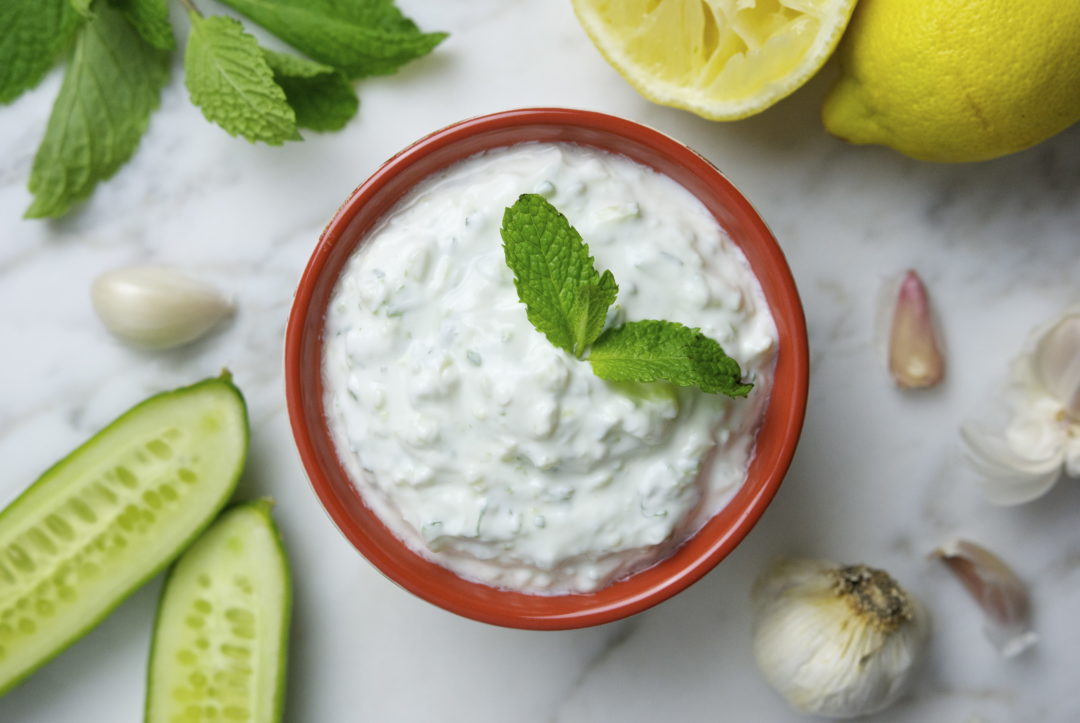 I'm in love with this stuff and from some of the comments on the tzatziki post on Instagram, it seems many others are too. I made it most recently for the Greek Chicken Gyros which were outstanding and then used the leftovers as a dressing, thinned with olive oil, for a wheat berry salad with roasted broccoli and spinach.
Tzatziki Sauce
2-3 Persian cucumbers, finely diced
2 cups yogurt
2-3 garlic cloves, finely minced
½ lemon juice
2 tablespoons mint, fresh chopped
Combine all ingredients in a bowl and mix well. Use immediately or cover and refrigerate until ready to use. The longer tzatziki sits the better it will taste.