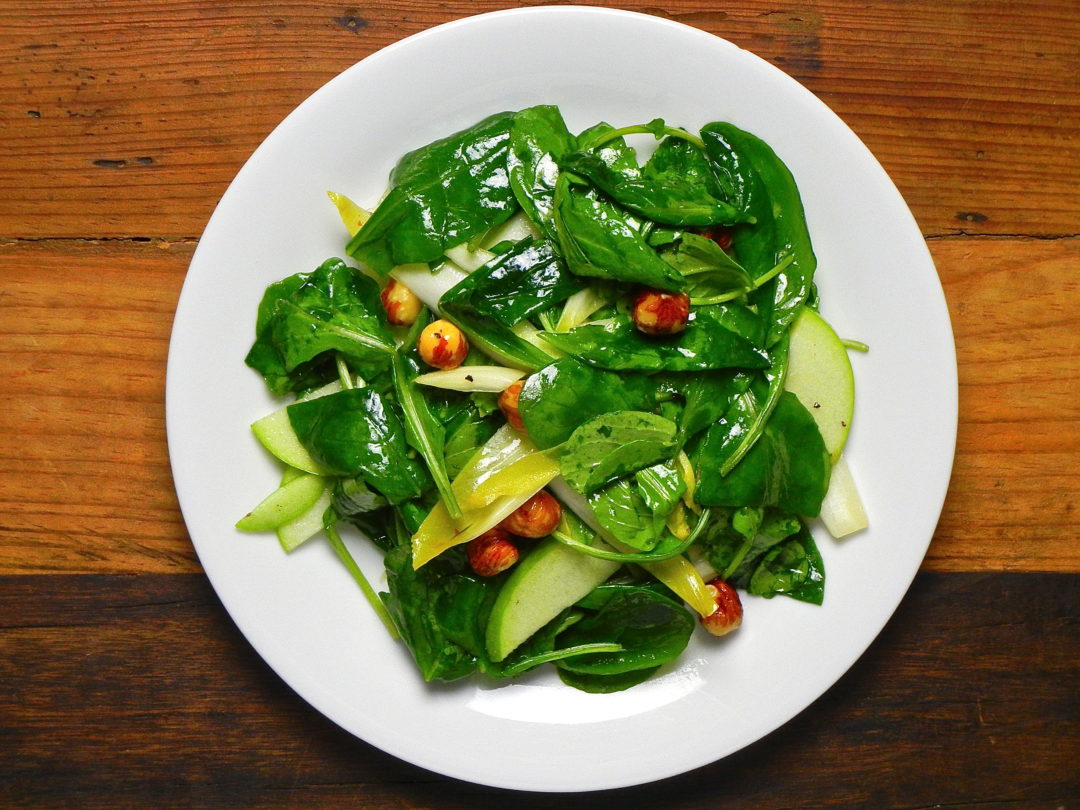 A very simple fall salad here with just eight ingredients. You could sub in walnut oil and walnuts or forgo the nuts and nut oil all together depending on your tastes.
Arugula, Endive, Apple Salad
Serves 4
4 large handfuls arugula
3 heads Belgian endive, cored and separated into leaves; slice if desired for more manageable bites of the bitter greens
5 tablespoons hazelnut oil or high-quality extra virgin olive oil, alternatively a combination of the two works well too
Salt and fresh ground black pepper
3 tablespoons white balsamic vinegar
⅔ cup roasted hazelnuts
1 Granny Smith apple, sliced thinly
Toss arugula and endive together in a bowl. Drizzle oil over and toss to combine. Sprinkle with  – to start – about ½ teaspoon salt, adding more to taste. Toss again. Add white balsamic vinegar, hazelnuts, and fresh ground black pepper and toss well to combine. Adjust seasoning if necessary.
As a final step, add sliced apples, toss and serve immediately.