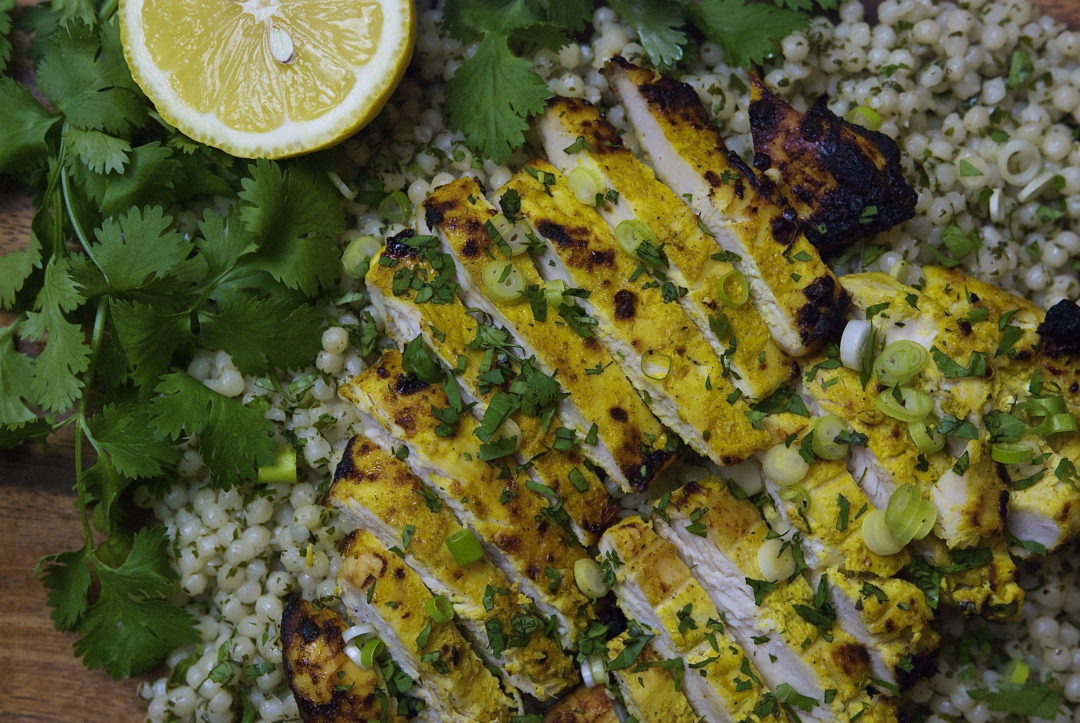 I can't be the only one who wonders what to do with the rest of the buttermilk after using half a cup for cornbread. It is amazing to me that buttermilk seems only to be sold in pint-sized containers. The only ones able to polish the whole thing off before it turns must be pancake and biscuit addicts!
Imagine my surprise when I came across an entire cookbook dedicated to buttermilk –  aptly named Buttermilk. Apparently people who like marinating, poaching and frying also have a shot at using up all the buttermilk so long as they have this book. Or come from the South. Remember I'm in Florida now; I wonder if this book has yet to make it north of the Mason-Dixon Line.
The most "interesting" recipe I came across was crumbled cornbread soaked in cornbread and eaten like a pudding. The recipe below is adapted from Buttermilk and works well with chicken breasts, but I bet it would be great with chicken thighs too.
Buttermilk Curry Chicken
1 cup buttermilk
1 tablespoon curry powder
1 teaspoon turmeric
1 teaspoon cumin
1 teaspoon salt
2 cloves garlic, finely minced
1 pound boneless skinless chicken breasts
Combine all ingredients save chicken breasts in a bowl. Rinse chicken breasts under running water and pay dry with paper towels. Lay chicken in a Ziploc bag and pour in marinade. Massage chicken to distribute marinade evenly and refrigerate for 8 hours or overnight. When ready to eat, cook the chicken as you like, whether on the grill, under the broiler or on the stovetop.