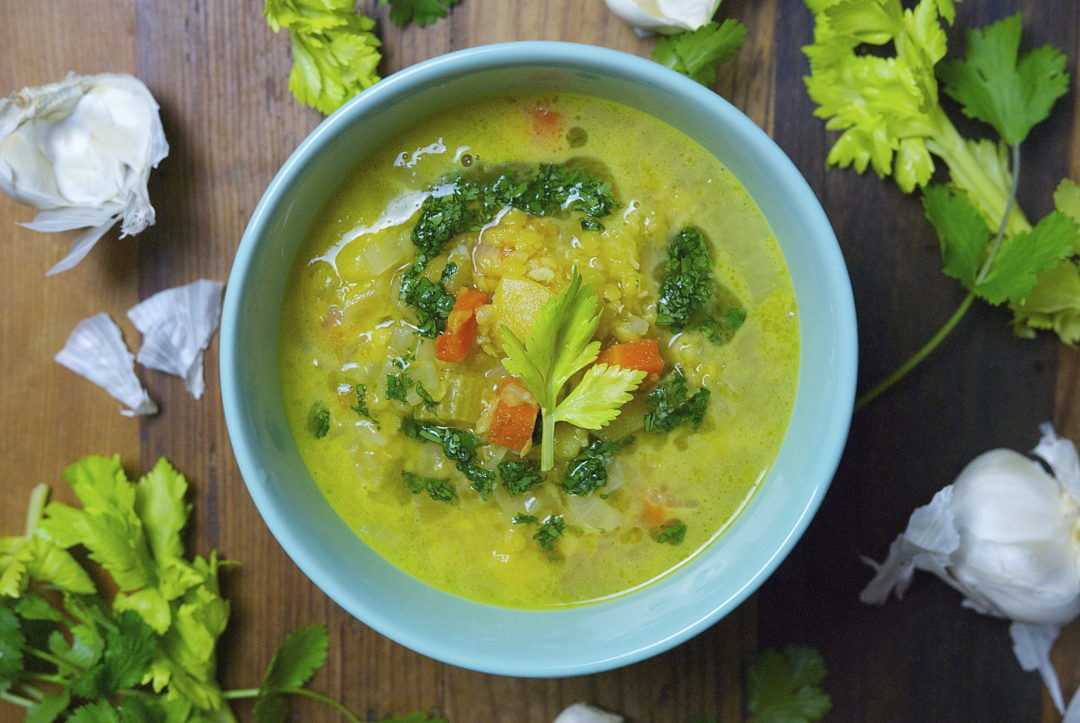 Rarely playing the staring role, onions, carrots and garlic lend body and flavor to this easy weeknight dinner. Curry powder and ginger add a dose of spice to warm you through and protein-packed lentils keep you full long after the last sip.
I'm loving this soup, a throwback find from an old Gourmet magazine. The original recipe is ever so slightly tweaked here.
Curried Squash and Lentil Soup
Serves 4 to 6
For soup
3 tablespoons vegetable oil
2 tablespoons unsalted butter
1 ½ pound acorn squash, peeled and cut into ½-inch pieces
1 onion, chopped
1 carrot, chopped
1 celery stalk, chopped
2 garlic cloves, minced
2 tablespoons ginger, peeled and minced
1 tablespoon curry powder
1 cup red lentils, rinsed
8 cups water
1 tsp fresh lemon juice
Kosher salt and fresh ground black pepper
For cilantro oil
½ cup chopped cilantro
¼ cup extra virgin olive oil
Kosher salt
Heat oil with butter in a large pot over medium heat until the foam subsides, then add squash, onion, carrot, celery, garlic, ginger and 1 teaspoon salt and cook, stirring occasionally, until vegetables are softened and beginning to brown.
Stir in curry powder and ¼ teaspoon fresh ground black pepper and cook, stirring often, about 2 minutes.
Add lentils and water and simmer, covered, until lentils are tender, 25 to 40 minutes. Stir in lemon juice and season with salt and pepper.
While the soup simmers, make the cilantro oil. Purée cilantro, oil, and 1.4 teaspoon salt in a blender until smoothly combined.
Serve soup drizzled with cilantro.