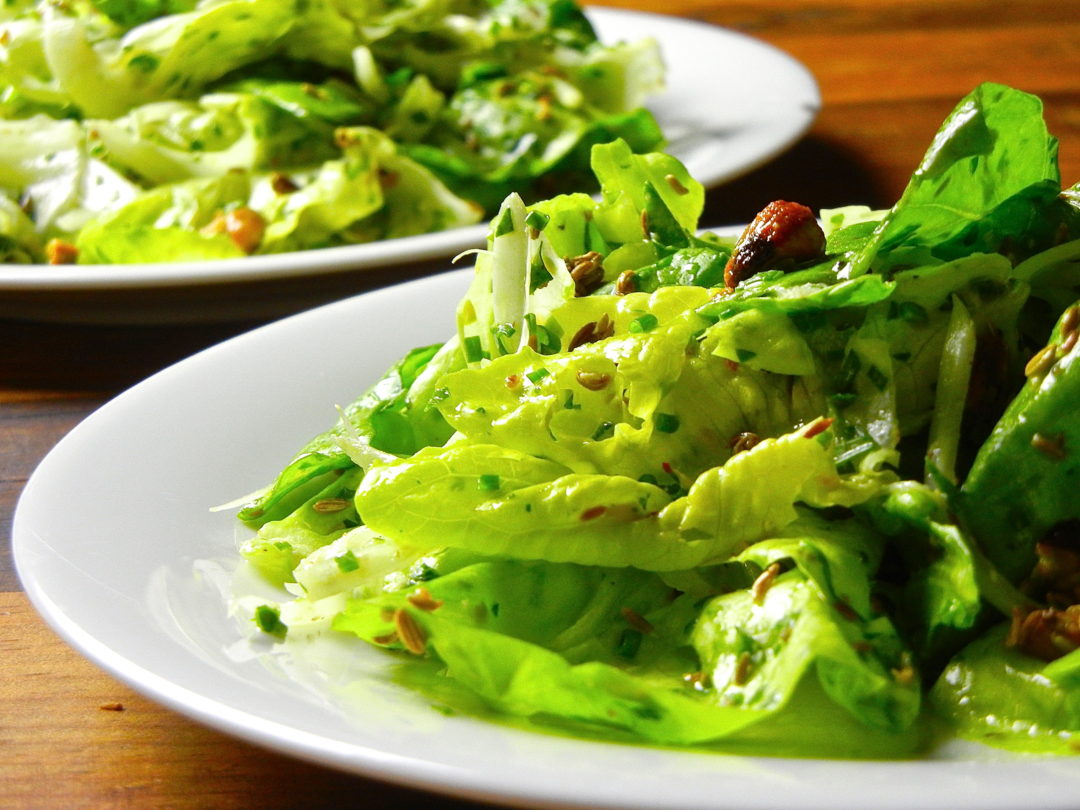 Ever get frustrated with the bunch of parsley left over after you used a tablespoon to garnish last night's dinner? Or tire of the plastic container filled with browning tarragon that you used last week for that chicken dish?
Here's a recipe that allows you to clean shop on the leftover herb front. Adapted from Bon Appétit, it calls for parsley, chives and tarragon but I think you could throw in cilantro, even mint, if you're looking to use those up to.
I planned to make this recipe the first time for Thanksgiving, buying – counterintuitively – packets of the herb below solely for this recipe. We ran out of time and, at the end, I couldn't realistically picture any one, let alone myself, making room on their plates for some (fresh) greens!
Herb Salad with Pistachios, Fennel and Horseradish
Serves 4
2 tablespoons pistachios, coarsely chopped
1 tablespoon fennel seeds
1 tablespoons plus ¼ cup extra virgin olive oil
1 small fennel bulb, thinly sliced lengthwise
4 cups torn butter lettuce, romaine hearts or Little Gem leaves
1 ½ cups fresh parsley leaves, finely chopped
½ cups fresh tarragon leaves, finely chopped
2 tablespoons fresh chives, chopped
2 tablespoons prepared horseradish
Kosher salt and freshly ground pepper
Toss pistachios, fennel seeds and 1 tablespoon of the oil in a small skillet over medium heat and cook, stirring occasionally, until fragrant, about 3 minutes. Season with salt if unsalted pistachios were used. If using roasted and salted pistachios, skip salting. Set aside to cool.
Toss fennel, lettuce, herbs and horseradish in a large bowl. Season with salt and pepper and season to coat. Add remaining ¼ cup oil and toss to coat. Start with just a glug or two, and add more oil as needed. Add pistachio mixture and toss again to combine. Season with salt and pepper if needed.