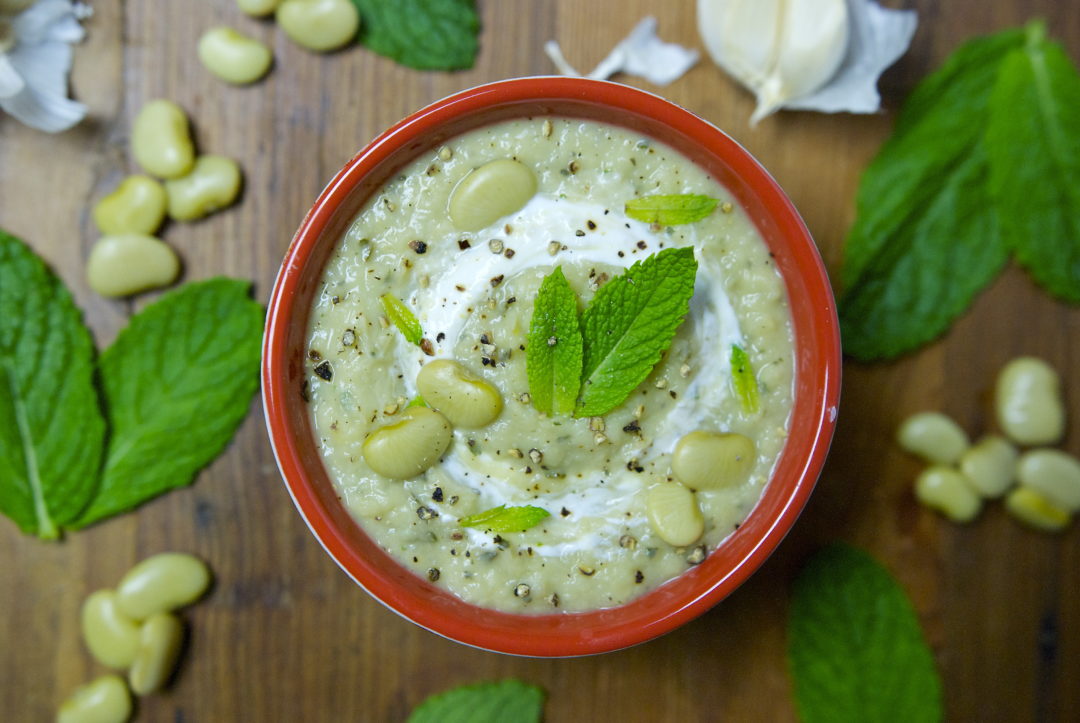 If you're looking for an alternative way to sip your greens, may I recommend this lima bean soup with lemon and mint? May sound a little unusual, but it's got a great flavor and works warmed through or served chilled.
The recipe below is adapted from The Middle Eastern Kitchen by Rukmini Iyer.
Lima Bean and Mint Soup
Serves 2 as a main course
2 15-ounce cans lima beans, rinsed and drained
2 tablespoons olive oil
1 onion, finely chopped
1 ¾ cup chicken or vegetable broth, warmed
2 garlic cloves, finely chopped
grated zest and juice of ½ lemon
½ cup fresh mint leaves
Sea salt and freshly ground black pepper
Plain Greek yogurt
Heat oil in a large saucepan over low heat. When a dash of water sets the oil sizzling, add onion, cover and cook for 10 minutes, or until the onion becomes translucent, stirring occasionally. Add beans, reserving a small handful to garnish soup, stir to combine and then pour in about 1 ¼ cups of the broth. Bring to a boil, then simmer for a couple minutes, until the beans are tender.
Stir in garlic and lemon zest, give the mixture a stir, and remove from heat. Off heat, add half of the mint leaves – they will brown over direct heat – and stir to combine. With an immersion blender or and food processor, blend mixture until smooth. For a thinner soup, add more broth. Stir in lemon juice, salt and pepper. Season to taste.
Pour soup into bowls and garnish with yogurt and remaining mint leaves.