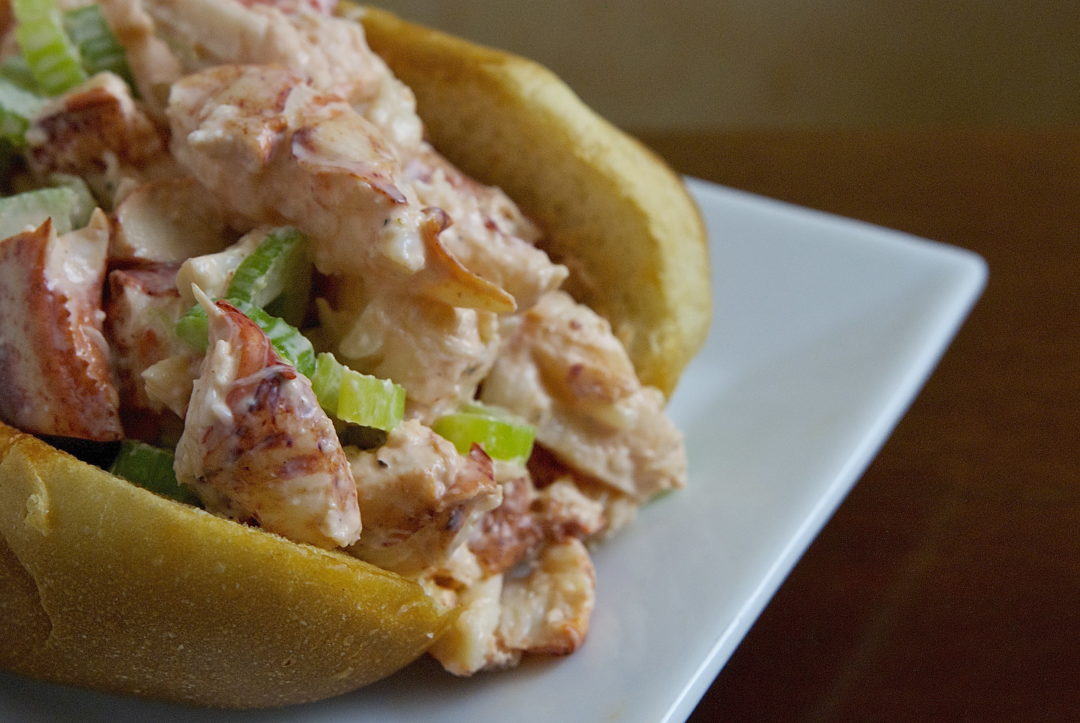 A three-month vacation may no longer be the hallmark of summer, but there remain a long list of small pleasures and simple delights to mark the season. For me, it's bare feet, beaches, the smell of peonies in June, and the taste of peaches in August. It's long evenings and late dinners, conversations over candlelight, and a brief recess from the heat in dawn's early hours.
It's the sound of waves lapping against the rocks in Wolfeboro and tumbling onto Southern California's beaches. It's road trips, fireworks and grilling on the back porch. It's lemonade, fireflies, and long bike rides. In recent years, it's also come to mean lobster rolls.
For special occasions, like my sister's recent graduation from high school, my dad will order fresh lobster delivered overnight from Beal's Lobster Pier in Southwest Harbor, Maine. The cooked lobster, caught the day before, arrives in a styrofoam box with freezer packs all-around and after cutting the meat into bite-sized pieces, he'll lightly dress the lobster with some mayo, sliced celery, a squeeze of lemon juice, salt, pepper and a pinch of cayenne pepper.
I couldn't tell you the exact recipe and, most likely, neither could he because it's so difficult to get it wrong when the lobster is quality. Leave it up to what you like. If you like your lobster roll a little creamier, add more mayo. If you like a little crunch, add more celery. You can always adjust as necessary.
Aside from fresh lobster, the key to a great roll is the buttered bun. Heat up that griddle before eating and slather butter on the inside (and the outside if you please) of the roll and toast up that roll before loading it with lobster salad.
It's really, really, really hard to just eat one.