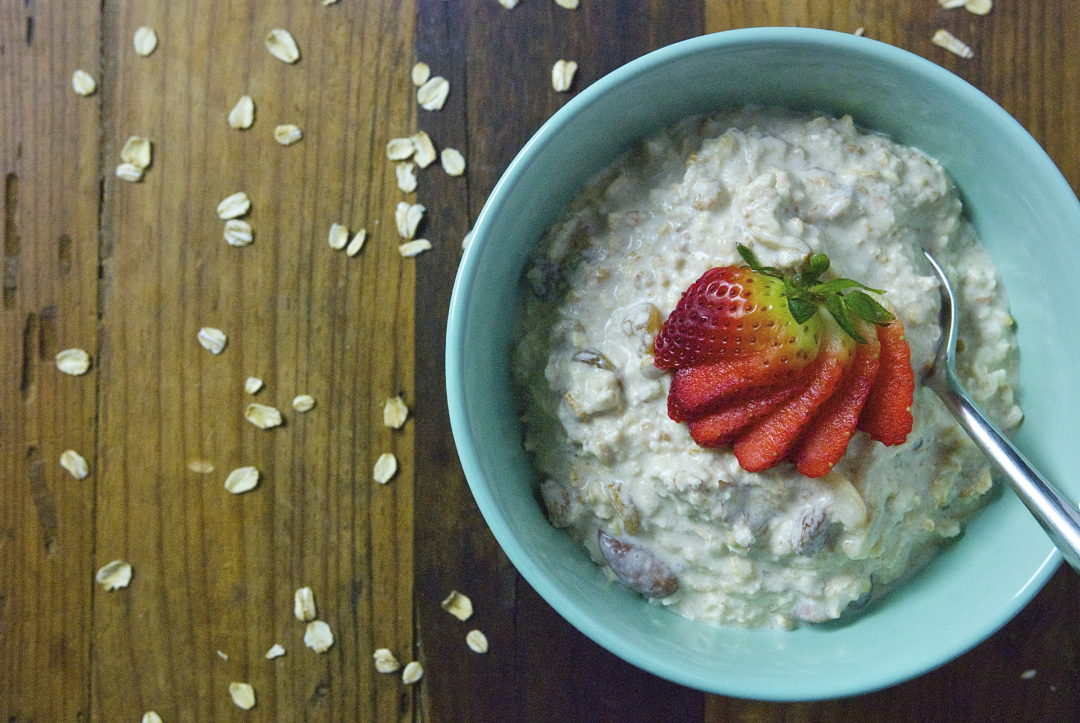 Lucky for me, my company gives all employees the week off between Christmas and New Year's. I wish I could tell you I went on a marvelous vacation to someplace like Morocco, but the furthest I got from home may just have been Sherman Oaks. Dorian worked and I spent my week watching YouTube videos on how to take better pictures, visited places I had been curious to check out like the cheese shop down the street, and discovered some new hikes.
On my last day of break, on a quiet Sunday morning, Dorian and I zipped down the 405 – and I do mean zip; it's only on Sunday mornings that you realize how efficient the LA freeway system could be – and over into the Westside for breakfast by the beach. We parked on Abbot Kinney in Venice – again, a highly improbable situation any other morning of the week – and strolled up and down the street looking for something that spoke to us.
We dipped into Intelligensia coffee where baristas train for months before they are allowed to brew a single cup of coffee for a customer. In addition to the serious barista skills they all have in common, the baristas also seem to share an affinity for trendy half-head-shaved haircuts and an excessive number of quirky arm tattoos. Excellent coffee but limited menu so we decided to continue until we found something really mouth-watering.
We popped into the Butcher's Daughter, the subject of many (never-read) great reviews with one hell of a welcoming entrance. As we looked over the menu, our mouths beginning to water, we noticed something was off. There was no bacon. No sausage. No country-fried steak. It was a vegetarian joint. Clever name kids. We will be moving on.
We happened upon 3 Square Bakery and Cafe, where I had been before and often recommended to others. The whole week had been about doing things I had never done before, but I made a concession because the muesli caught my eye and they had a breakfast sandwich, with meat thank God, that sounded good to Dorian. That muesli was the most amazing thing I had tasted all week, an unassuming bowl of porridge that absolutely over-delivered. It was creamy and a little tart thanks to grated apples, some orange juice and a squeeze of lemon juice. Almonds and raisins lent both crunch and chew. If you are ever in LA for breakfast, I recommend the muesli from 3 Square hands down.
3 Square is one of Hans Rockenwagner's eateries, the baker and chef of German roots who combines the foods of his childhood with the ingredients and trends of his new home. It's somehow rich and healthy, traditional and forward-thinking all at the same time. His Rockenwagner bakery is famous for its soft pretzels, pretzel rolls, and other amazing eats.
Ever since that bowl of muesli, I have been making my own, with grated apples like they do at 3 Square. It makes for a great breakfast that requires so little work because you can make it the night before. One of my favorite ways to serve it up is with chopped roasted and salted macadamia nuts, shredded coconut and blueberries.
Muesli
Serves 4
2 large Granny Smith apples, peeled and grated
2 tablespoons freshly squeezed lemon juice
⅓ cup roasted almonds or hazelnuts, roughly chopped
¼ cup raisins
2 tablespoons honey, heated briefly to make it more viscous
1 ½ cups whole milk
1 cup heavy cream
3 tablespoons orange juice
Generous pitch Kosher salt
2 cups old-fashioned rolled oats
1 cup berries, for serving
In a medium bowl combine grated apple and lemon juice and stir well to combine. Add remaining ingredients, save the berries, and stir well to coat the oats evenly. Cover with plastic wrap and refrigerate overnight. Muesli will be good for up to 5 days in the fridge, but I doubt it will last that long!