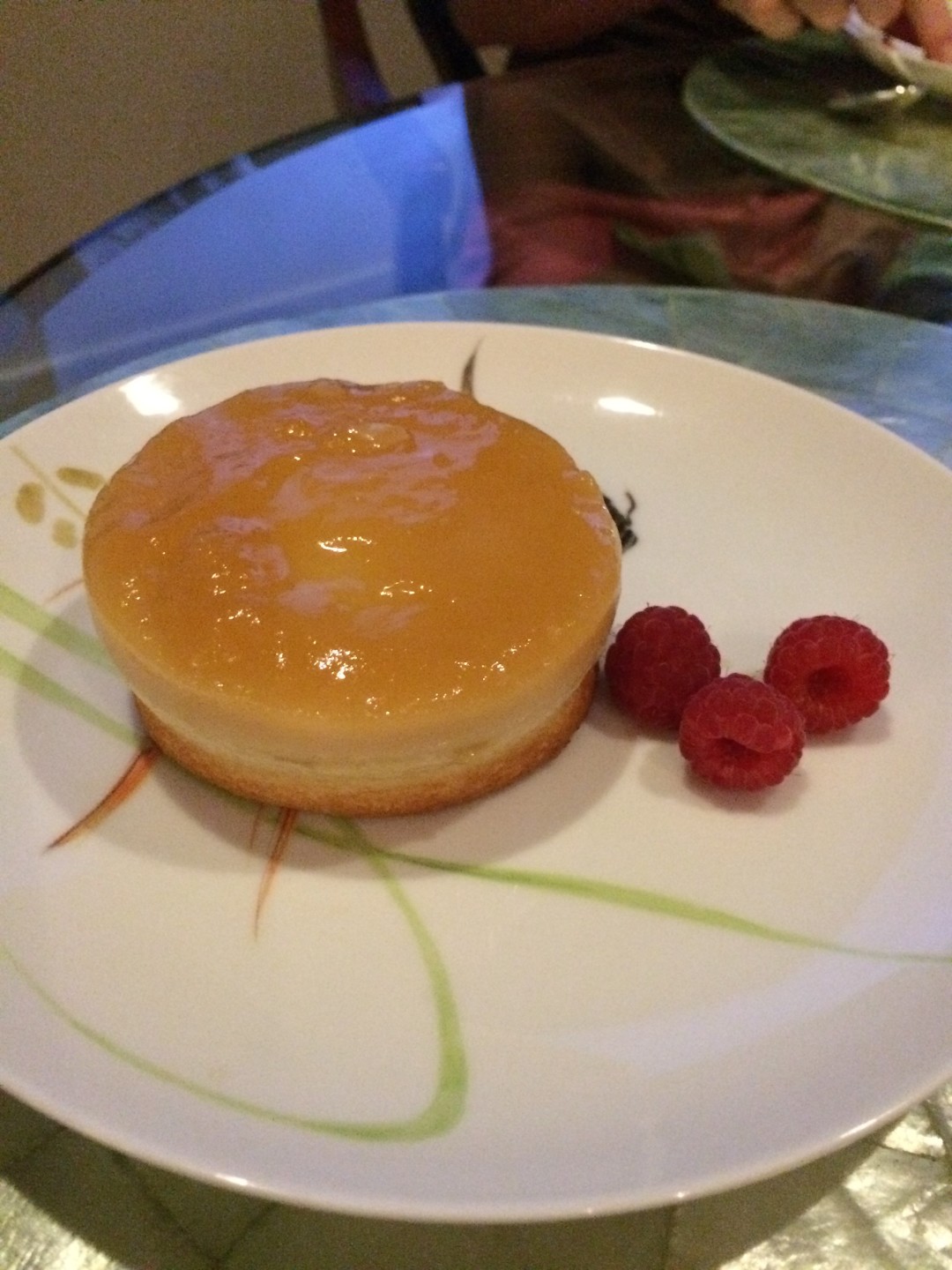 The lemon puddings finished our Baked Sea Bass with Fennel dinner with my Aunt Katy and Uncle Dave. It was Dave who wowed us with this dessert.
Steamed Lemon Pudding with Treacle Sauce
6 servings
1 tablespoon butter, at room-temperature, for greasing
4 tablespoons golden syrup (Treacle)
1/4 cup plus 2 teaspoons fresh lemon juice (about 2 lemons), plus 2 teaspoons zest
2/3 cup sugar
3 large eggs, separated
1 cup milk
1/3 cup all-purpose flour
Lightly sweetened whipped cream, for serving
Fresh berries, such as blackberries or raspberries, for serving
Special equipment: Six 6-ounce ramekins
1. Position a rack in the middle of the oven. Preheat the oven to 350 degrees F.
2. Grease the ramekins with the butter and place in a roasting pan. Whisk together golden syrup and 2 teaspoons of the lemon juice in a small bowl and then divide evenly among the ramekins.
3. Whisk together the lemon zest, sugar and egg yolks in a large bowl. Stir in the milk and flour, alternating 3 times, and then stir in the remaining 1/4 cup lemon juice (the batter will have a very liquid consistency).
4. Whisk the egg whites to soft peaks in a separate bowl, and then gently fold the egg whites into the batter using a rubber spatula.
5. Pour the batter into the ramekins, filling them up to about 1/4 inch from the top.
6. Pour hot water into the roasting pan until about halfway up the sides of the ramekins and bake until the cakes have puffed and turned light brown on top, about 45 minutes. Allow the ramekins to sit in the water for about 10 minutes before carefully removing them.
7. Place a dessert plate on top of a ramekin and invert. If the cake does not naturally release, run a paring knife along the sides of the ramekin and try again. You should see a glossy lemon curd layer on top of the cake, with the treacle sauce running down the sides. Repeat with the remaining ramekins. Serve warm with a dollop of whipped cream and some fresh berries on the side.
The recipe was taken from the Cooking Channel TV website. To see the recipe there, click here.