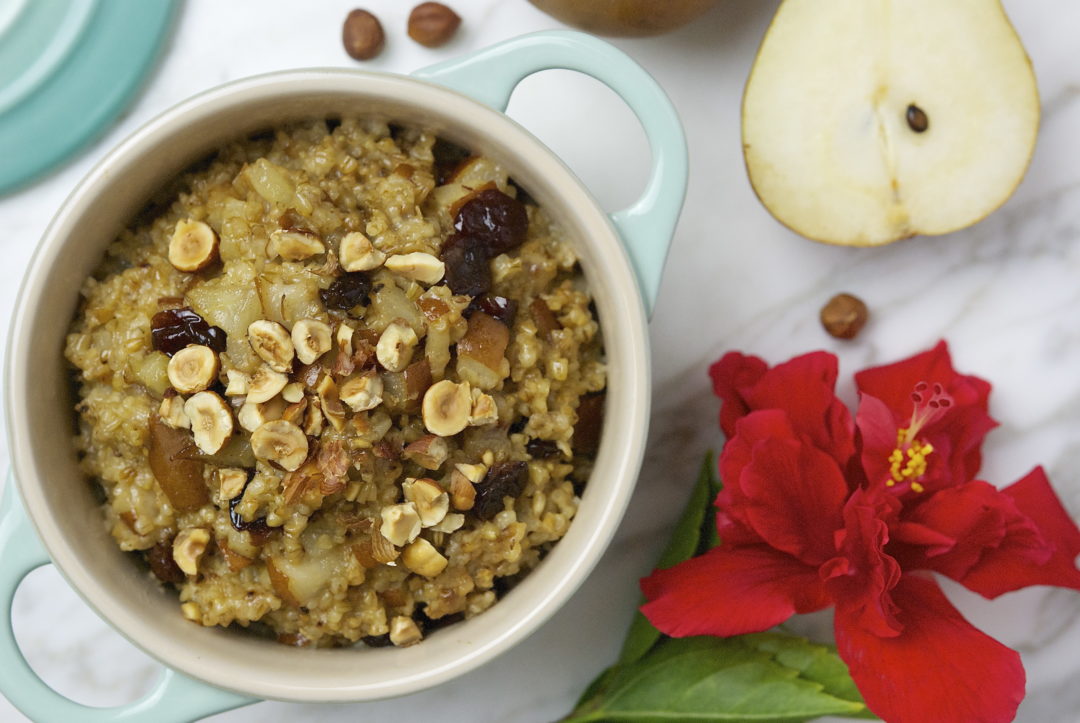 I can't believe I'm admitting this.
I'm not opposed to Starbucks; I just don't like going to chain anything. It's not that I am a food or beverage snob, I mean I used to drink the garbage coffee from work because it was free, but I like trying new places all the time. Why would I go somewhere I've been to hundreds of times before? I've stood in line to place my drink order at Starbucks in the Jacksonville airport, at a Vons supermarket in Tucson, Arizona, in Mexico City, at countless rest stops off I-95, and every time I spend more than two consecutive hours with my mom. Ordering a tall chai latte lost its sizzle a long time ago; what's the thrill of going there now?
Steel cut oats. Classic. With the mixed nuts, dried fruit and a sprinkling of brown sugar. 
I used to turn my nose up when my mom encouraged me to try Starbuck's oatmeal. She used to say it was really "quite good," which doesn't mean much coming from someone whose definition of gourmet is something someone else cooks. I thought it looked like cardboard and rebuffed all offers for a bite on the grounds that a million other people probably eat it every day and there's nothing really so special about that.
But I stand corrected after eating Starbuck's classic oatmeal each morning at a recent work conference in Chicago. While I first tried it in a pinch, vowing at the time never to confess to my mother that I actually tried eating cardboard, I soon found myself looking forward to it during my morning walks and even feeling a little sad as I finished each last bite. It would take only a moment for me to remind myself that I could have this oatmeal again and again and again in Starbucks from Chicago to Florida to Bryn Mawr, PA and each time it would taste exactly the same. Thank God for mass-produced food. (This time!)
The recipe below is adapted from the one on the back of Bob's Red Mill Steel Cut Oats and is really nice. I over salted the oats as they cooked and found the toasted nuts helped correct the over seasoning. The fruit, spice and nut combination came together well.
Steel Cut Oats with Pear and Cherry Compote
1 cup steel cut oats
2 cups water
½ tsp salt
½ cup heavy cream
1 tablespoon unsalted butter
2 pears, diced
½ teaspoon cinnamon, plus more to taste
¼ teaspoon sugar
¾ cup dried red tart cherries
½ cup toasted hazelnuts*
To make oats, bring oats and water to a boil. Add salt and cream and cook 18-20 minutes on medium-low heat, stirring frequently.
To make the fruit compote, melt butter in a medium sauté pan over medium heat. Let butter develop some color. You should be able to smell the butter as it begins to brown; it'll be a little nutty, toasty smell. Add the pears and toss or stir to coat the fruit. Sprinkle cinnamon and sugar over pears and continue to cook. Add the cherries, stir to incorporate them and then let the fruit "stew" there for a while as the juices begin to caramelize. Add the oats and stir to combine.
Spoon oatmeal into bowls and top with toasted hazelnuts.
*To toast hazelnuts, preheat oven to 350°F. Place raw hazelnuts on a baking sheet and toast 5-7 minutes, checking on them every couple minutes. Soon as they start to smell, they'll almost be ready to pull out.