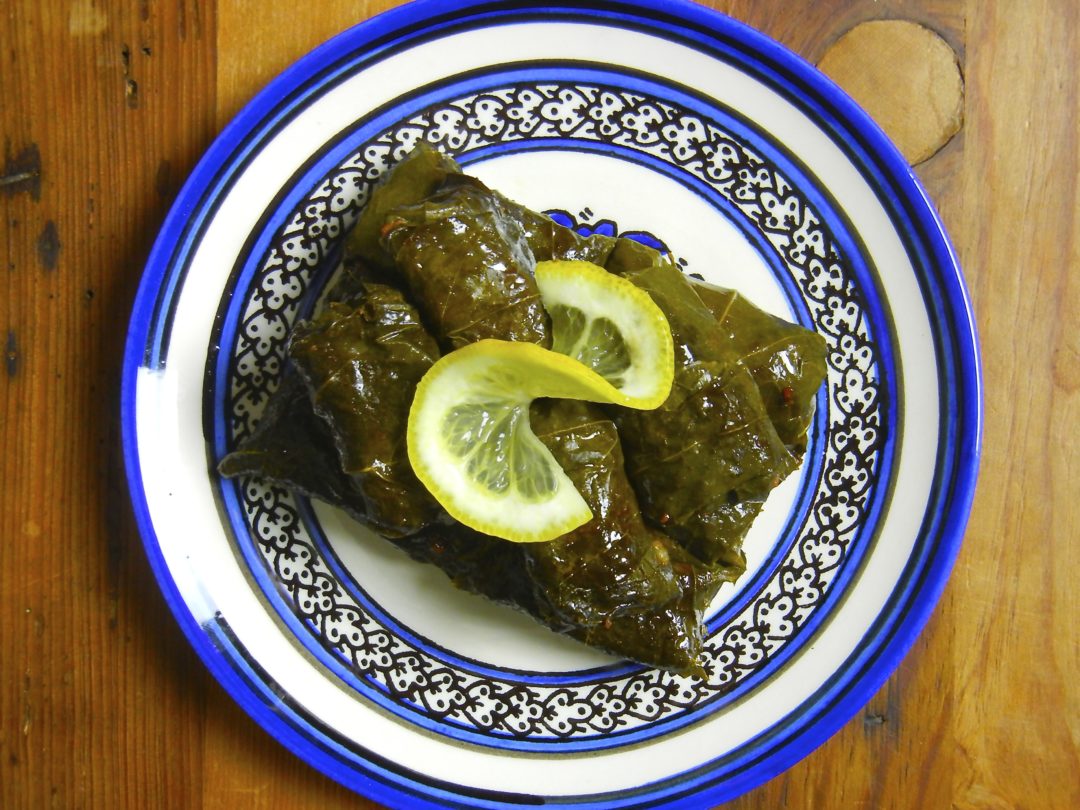 As Orthodox Easter rolled around this past Sunday, I was reminded of the first time I celebrated Easter with Dorian and his family. They are Romanian Orthodox and our Easters usually fall a few weeks apart.
While in Journalism School, I thought writing about that first Easter would be a trip, especially since Dorian described his family gatherings as just like those in My Big Fat Greek Wedding. Remembered the overwhelming hospitality ("Here, try this…and this…and you've got to have some of this…") and the tremendous spread, it's safe to say he wasn't lying.
In rereading that article, which eventually found a home on BuzzFeed Community, I was a little embarrassed by how hard I tried to sell the whole meaning of the Easter feast to Dorian's family and the slightly annoying history lesson that runs throughout. Not to mention the way I recounted my first impressions of Dorian; I might have cringed slighty while revisiting that paragraph.
In the spirit of Throwback Thursdays and for those who won't hold it against me, but will instead look at it as a piece of my "early work," click here to read that article.
Stuffed grape leaves are a favorite of mine; great as an appetizer or a light meal on their own. This Silver Palate recipe was good, but I think better ones can be found. Until I come back with another version, let's consider this a recipe in development.
Stuffed Grape Leaves
Approximately 50 grape leaves
50 medium-size preserved grape leaves
1 pound ground lamb
16 ounces canned plum tomatoes, crushed
1 cup rice
1 cup olive oil
2 bunches scallions, chopped
3 cups loosely packed fresh mint leaves, chopped
juice of 2 lemons
1. Drain the grape leaves, separate them and rinse each leaf under running water, being careful not to tear them. Reserve.
2. Combine lamb, crushed tomatoes and their liquid, rice, olive oil, scallions and mint.
3. Lay a grape leaf, vein side up, stem toward you, on your work surface. Place 1 tablespoon of filling at the base of the leaf and roll up, tucking in excess leaf at the sides to make a tiny bundle. Repeat with remaining filling and leaves, packing each bundle seem side down into a small saucepan.
4. Squeeze lemon juice over the leaf bundles, and add water to nearly cover. Weight with 1 or 2 small plates. Cover, bring to a boil, reduce heat, and simmer for 1 hour, or until rice in stuffing is completely cooked.
5. Serve hot, or cool and refrigerate the leaves in their cooking liquid. Offer plain yogurt seasoned to taste with lemon juice and course salt as a dip or sauce. (This last bit is optional of course; Dorian likes his with sour cream.)