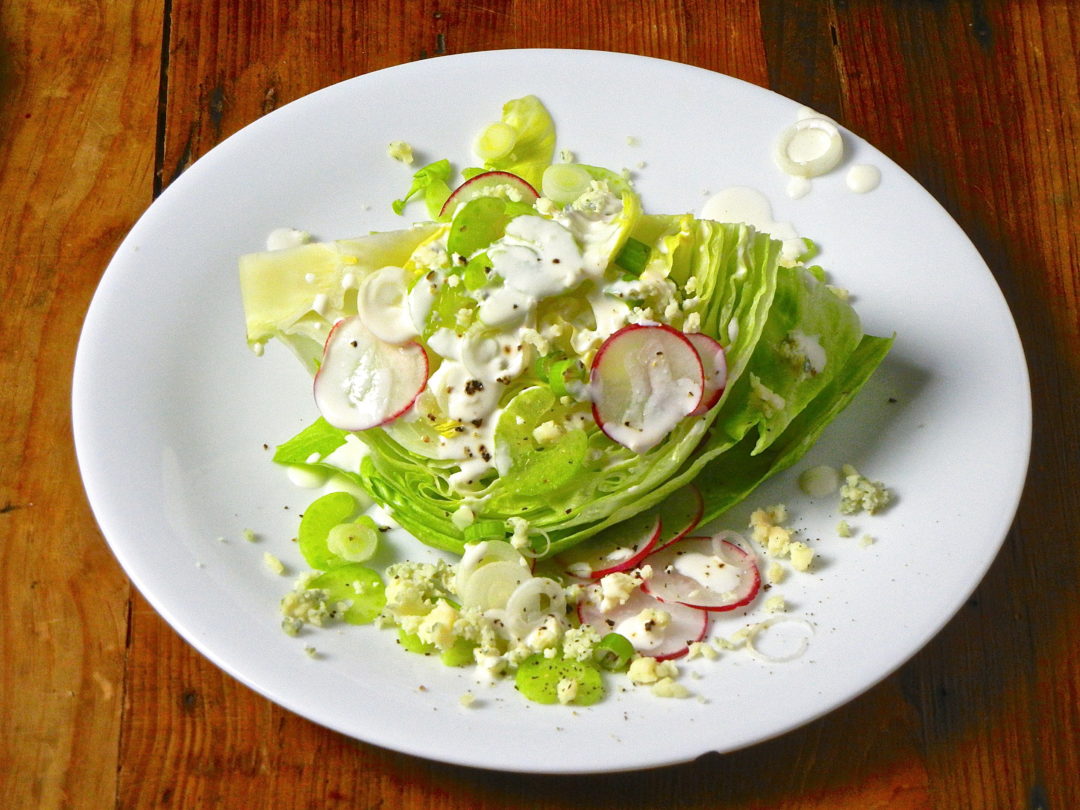 I remember when and where I was the day I had my first taste of Hidden Valley Ranch; only seven or eight years ago, the image is crystal clear. I was in college, we were back from a night out at the eating clubs and looking to grub.
In the days before Insomnia Cookies and other deliveries capitalizing on late-night collegiate cravings – be they study or drinking induced – and unwilling to walk to Wawa, we raided the fridge. Four guys lived in this apartment and I can't remember whether leftover salad from dinner was a conscious decision or the only option.
Someone pulled out a big stainless steel mixing bowl with ranch-soaked iceberg lettuce and tomatoes. I was sitting on the armrest of the great big La-Z-Boy-like chair where Brett and his world's-best smile sat munching away. Having heard that I'd never had ranch before, Brett peer-pressured me to having a bite. And by peer pressure, I mean he grinned at me at said "Take a bite." I picked up one piece of lettuce and slipped it into my mouth. Little did I know my taste buds were about to be blown.
Sometime during childhood, I began taking issue with anything thick, jelly-like, and white. Maybe it was a smell that put me off, maybe it had something to do with the way they wobbled, but for a long time I was firmly against mayonnaise, sour cream and ranch.
Thanks to Brett and a handful of others along the way who've opened my eyes to the greatness of these three ingredient-condiments, I can only wonder how many delicious eats, like this wedge salad, I must have missed out on.
The dressing here really makes the salad and it comes from The Smitten Kitchen Cookbook by Deb Perelman. Smitten Kitchen must be one of the most successful food blogs out there and Deb Perelman is enjoying celebrity-like status as a result! Her cookbook is one of my favorites.
Wedge Salad
Take one head of iceberg lettuce, trim the stem if it's long and peel off the outer one or two layers of lettuce. Cut iceberg head into quarters and place each quarter on an individual plate or arrange on a platter.
Sprinkle with toppings of your choice. I opted for thinly-sliced radishes, scallions and celery with blue cheese crumbles. I added basic boiled beets to another which made the salad light pink once all the ingredients were mixed together. Other common ingredients include crumbled bacon and chives.
Any way you go, with this dressing, your wedge will be a hit.
Wedge Salad Dressing
1/2 cup buttermilk
1/2 cup mayonnaise
1 tablespoon lemon juice
1/2 teaspoon Worcestershire sauce
1 garlic clove, minced
1/4 teaspoon salt
Fresh ground black pepper
Mix all ingredients together and pour dressing over your wedge. Wrapped and stored in the refrigerator, this dressing will last a few days, doubt that it will though.